While you're training to win the Nathan's Hot Dog Eating contest, we saw that SlashFilm.com debuted one of our new posters for Crazy 4 Cult 3-D, this one by Jeff Boyes, inspired by The Professional.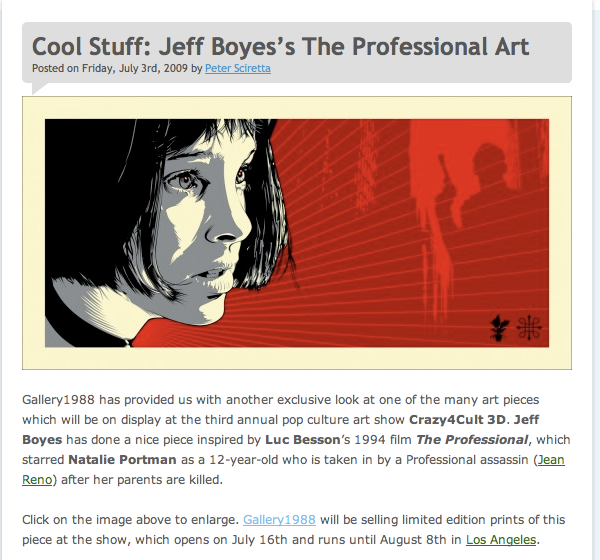 You know you want a vintage Natalie poster. You know you do.
Stay tuned to both the blog, and SlashFilm, for more previews all next week, right up to July 16th, the opening night!
Jensen
G1988: LA