We're getting through the insanity of our Crazy 4 Cult show in LA and approaching the insanity of Comic Con this weekend, but stuck right smack in the middle of these two big events, we have a really cool show opening in SF. The show features all local, Bay Area artists and is therefore called "Beasts from the Bay." We have so many amazing artists living and working or going to school in San Francisco area, so with this show we want to help promote our local art scene. There is a ton of variety and the work we've so far looks great and ALL very reasonably priced! Here are a few sneak peeks...
Lawrence Yang "Berry Picking"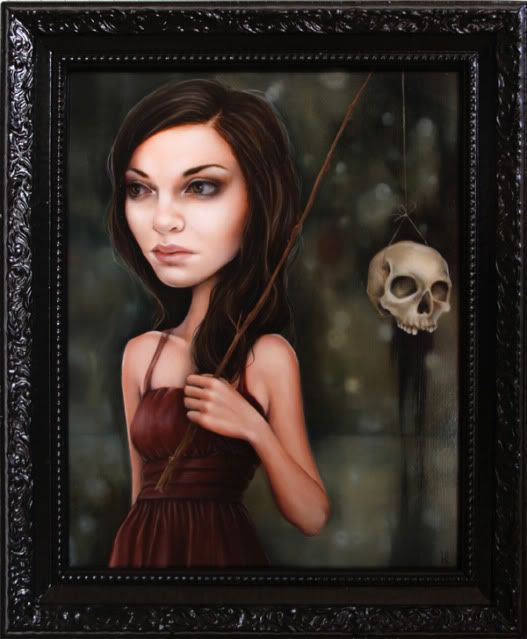 Ken Keirns "Fishing"
Gene Guynn "Blood and Gold"
Peabe "You OK Little Guy?"
The show opens this Friday, July 24th at G1988 San Francisco. We'll have an opening reception from 7-10PM and the best part is that all the artists live close by, so they'll be at the opening! Come say hi if you're in town.
Katie
G1988 SF