Well, it's already the first of July. Pretty insane how fast time passes. July is a really crazy month for us, first because of Comic Con, but also because we have one of our largest annual shows opening this month. That's right, Crazy 4 Cult is right around the corner! This will be the third installment of our themed show where 100 artists depict scenes and characters from their favorite Cult movies. The show's down at our LA location, but we're in prep mode in LA and SF. Right now in SF, we're working on 6 new limited edition prints/print sets for the show. We only have a couple weeks left since the show opens on July 16th, so we're getting down to the wire. Here's what we're working on today...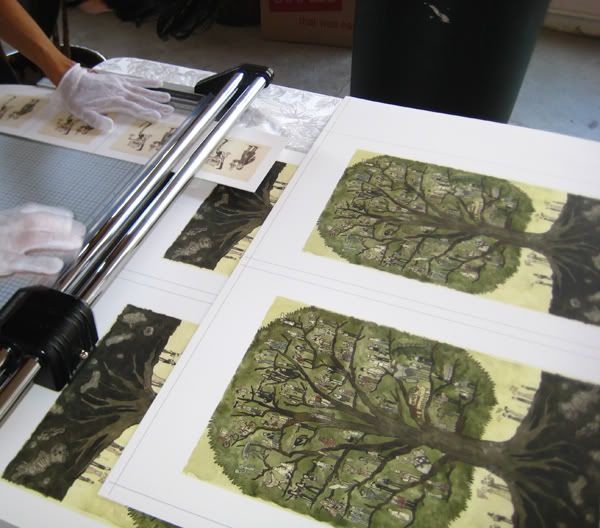 Scott Campbell's "Showdowns" are back by popular demand! For the pic above you can see that Blade Runner is included in the new set, but you'll have to wait to see the rest.
We're also releasing a very limited number of Scott's Cult Tree that was used for the show poster last year. The new print will not have any of the poster text, just the amazing image of dozens of your favorite cult characters.
Lots more prints to come, so stay tuned!
Katie
G1988 SF