Artist Davie MacDowell will not only put his own spin on cult movie Willy Wonka & The Chocolate Factory for "Crazy 4 Cult 3-D," but he will also be reinterpreting a classic piece from a low-brow master. Robert Williams first created his painting, "Appetite For Destruction," for the Guns N' Roses album of the same name. But unfortunately his vision was banned, due to what some might call graphic content. Robert's now legendary piece is seen below...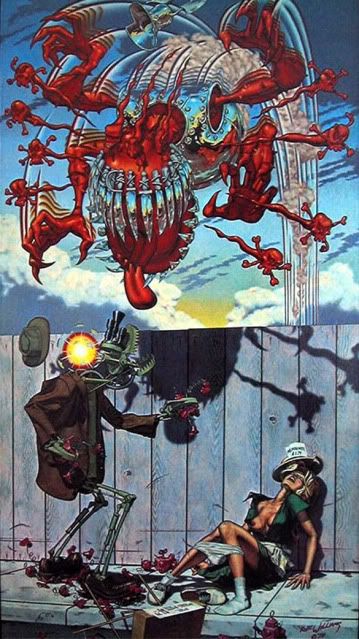 When it came time for "Crazy 4 Cult" Dave MacDowell took aim at both this painting and the Gene Wilder classic, "Willy Wonka and the Chocolate Factory," with his own vision, "Appetite For Veruca."
LOVE THIS PIECE! We're hanging now and this show is going to be one to remember. More later!
Jensen
G1988: LA