Feeling great today. Not sure if it's the full-swinging weekend, the beautiful weather, the fact I'm seeing Dark Knight tomorrow, or just the sound of Melrose traffic, but I'm smiling and amped to celebrate the weekend, forcing me into revealing some of our secrets we got coming up in the next few weeks.
I held this one back yesterday because I was just bombarding you with G1988 Comic Con info, but we'll also be debuting a brand new customized Hot Wheel van at Comic Con, viewable at the Mattel booth. Just to remind you, artists were given this blank HW van to work with and told to do whatever they want to it...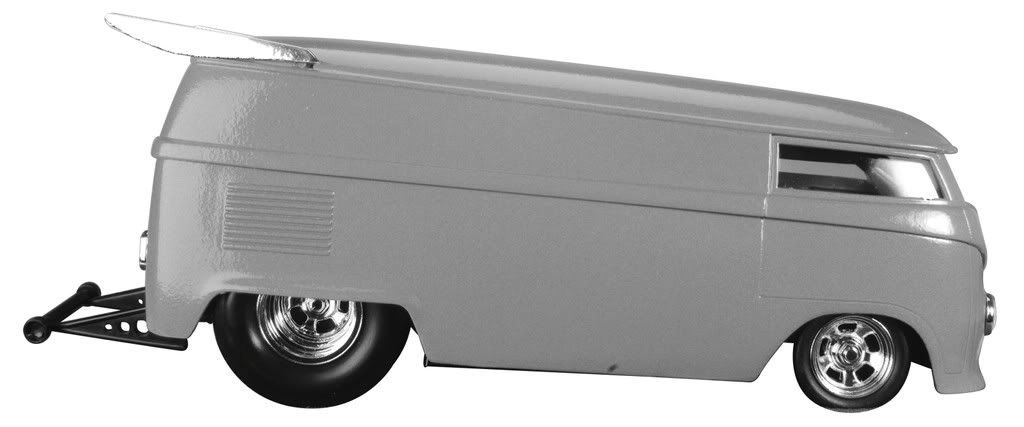 And we had some incredible results at the TOYS show earlier this year. But for Comic Con we decided to go to the big gun, the head honcho of toy customization, Doktor A, and ask him to customize the van for an unveiling at Comic Con. And unveiling, unschmailing. I wanted to give you a glimpse into the INCREDIBLE job the good Dok did here on the blog first!
It is the coolest thing I've ever seen. And you will be able to see it up and close and personal at Comic Con!
And while I'm on spoiling surprises...
"Crazy 4 Cult II: This Time It's Personal" is now right around the corner, opening Friday night, August 22, from 7-11 PM. Hosted again by the minds behind Clerks, Mallrats and the soon to offend you, Zack and Miri Make A Porno, Kevin Smith and Scott Mosier, this show is totally insane. Boasting over a 100 artists, including 1988 newcomers Sas and Colin Christian, this will be one for the ages, as we're holding onto the line-up (our best ever me thinks) for just a little while longer. It will shock your eyeballs. But why not tease you with a piece now? From 1988 fav Ken Keirns, paying homage to a movie that wasn't depicted last year, but is near and dear to everyones' hearts, "Heathers."
"Transfer to Washington. Transfer to Jefferson. No one at Westerberg is going to let you play their reindeer games."
I better get off the blog before I ruin anything else. Hope your day is as good as mine.
Jensen
G1988: LA