Today we're working on new prints with our brand new printer! This particular print will be released at Crazy 4 Cult this August. It's Scott Scheidly's "Prophecy of Frank" piece from last year's Cult show...
Scott is also going to be in our new SF show "Strangely Mannered" that opens one week from today! The show features Scott Scheidly, Brandt Peters, Joe Vaux and Travis Louie and will open Friday, July 18th from 7-10PM.
Here's a sneak peak of one of Scott's new pieces that will be in the SF show. It's such a great piece! This show is insane...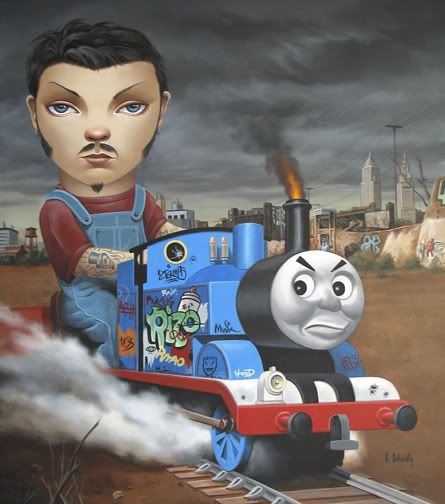 "Wrong Side of the Tracks"
More sneak peaks to come, so stay tuned.
Katie
G1988 SF