It's a-coming! It's right around the corner, kids. It's San Diego Comic-Con! And it begins this coming Wednesday!
I'll actually be out in SD representing 1988 all week, but this time as an artist liaison for the Mattel company. Following up on our partnered show "TOYS" which opened in April 2008, we'll be displaying many of the customized vans and a few pieces of artwork from that show, this time at the Mattel Hot Wheels booth. And together with Mattel, we've lined up 3 limited print releases and signings with artists that you won't want to miss.
First up we have husband and wife Tampa residents Kathie Olivas and Brandt Peters releasing a new giclee print of "Leadfoot" on Friday, the 25th, at 3 PM. They will also be on hand signing products for you, celebrating their involvement with Hot Wheels' 40th anniversary and the numerous products being made from this actual piece. These prints (from the image you see on the postcard) will be limited to 190 and will be $100 each.
Next up...Ken Garduno will be releasing a print of his piece, "Imagine," and participating in a signing, on Saturday, the 26th, at 11 AM. I couldn't find a great scan of the piece, so you'll have to live with this:
That print will be $65 and limited to 220.
And lastly...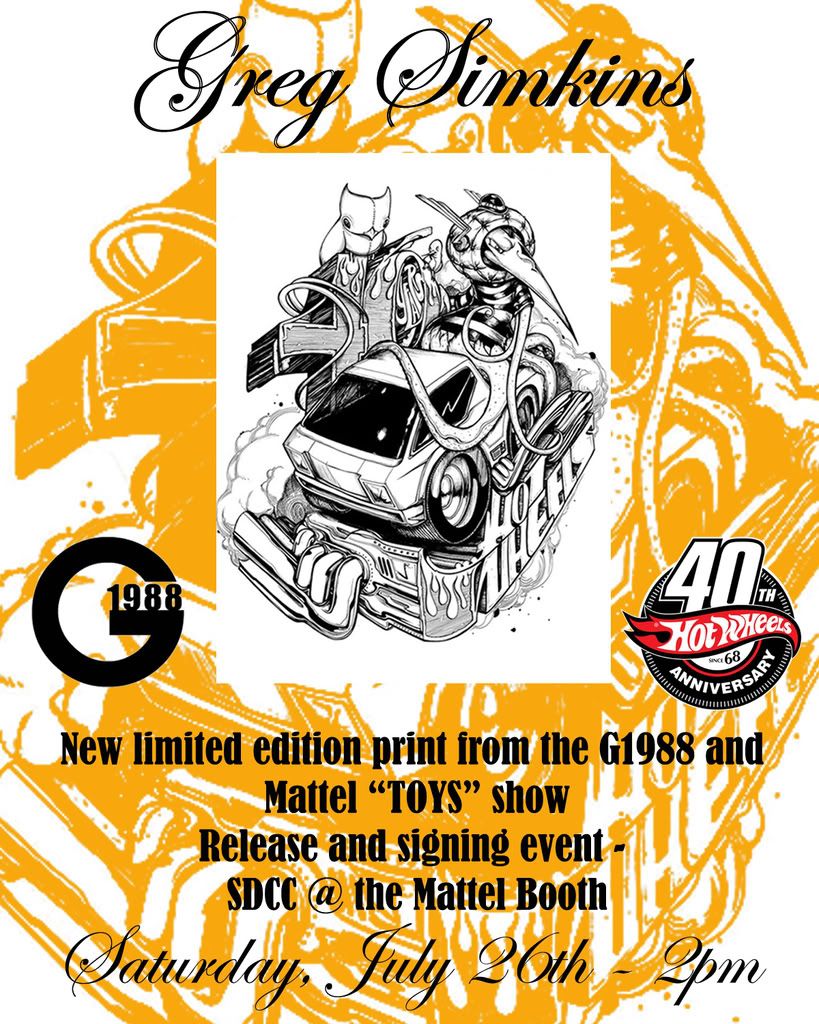 Greg Simkins, a.k.a. "Craola," will be releasing a new print from a piece he created for Hot Wheels and their 40th anniversary celebration (which you see on the postcard above, and soon on shirts) on Saturday, the 26th, at 2 PM. Better line up for this one. The print is limited to only 110 and is $125 each.
Remember, you're also competing with Hot Wheels fans on these.
Come to the Mattel booth and support one of the first moves by a mainstream toy company to include artist and gallery participation at Comic Con, as they do see how important our crowd is. Who knows? Maybe a Greg Simkins designed He-Man toy isn't as far off as you think....
In totally unrelated news, congratulation to 1988 frequenter Allison Torneros!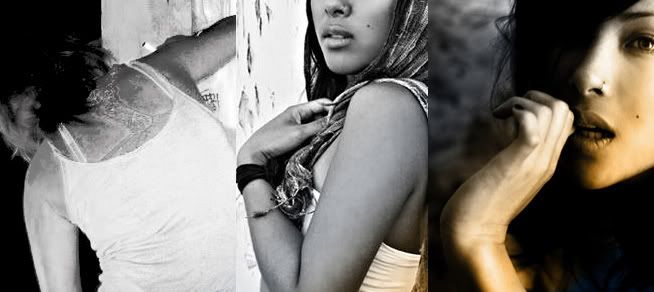 Allison just left for New York to be a part of MTV's Engine Room, a TV show debuting soon pinning different countries against each other in design and illustration competitions, all in hopes of winning $400,000 and tons of related products. She's one of four people on Team North America, chosen from 1000's of portfolios, so it's kind of a big deal. Wish her luck (not so much in the contest, but in surviving being that close to host Suchin Pak).
And lastly, if you're in the SF area tonight, I highly suggest you make it out to G1988: SF, as "Strangely Mannered," which opens tonight, is hands-down the best show we've had there. Joe Vaux, Brandt Peters, Travis Louie and Scott Schiedly really contributed some of their best work yet to this 4-person exhibition. 7-10 PM tonight, stop on by - you can even say hello to artists Joe Vaux and Travis Louie since they made the trip to N. California.
Have a great weekend ya'll. It's our last chance before the smell of nerd takes over our lives.
Jensen
G1988: LA