One more day until Alex Pardee's solo show here in Los Angeles and Alex is putting the final touches on his exhibit, "Hiding From The Normals." It's obvious that Alex was not only inspired by horror movies for this show, but also Disneyland, as he's created interactive environments and installations to help you fully enter the world he's depicting. It's almost like Alex wrote a movie, and we're walking into it.
Speaking of movies, we'll not only be celebrating Alex's expansive new exhibit, we'll also be partying for the DVD/Blu-Ray release of Trick R' Treat, a super scary movie from filmmaker Michael Dougherty. To commemorate the event, Alex, Michael and Gallery1988 teamed up for a super limited edition t-shirt depicting Sam, one of the main, and scariest, characters from the film. There are only about 100 of these made, so once we open on Tuesday night at 7 PM, we'll sell 'em until they're gone.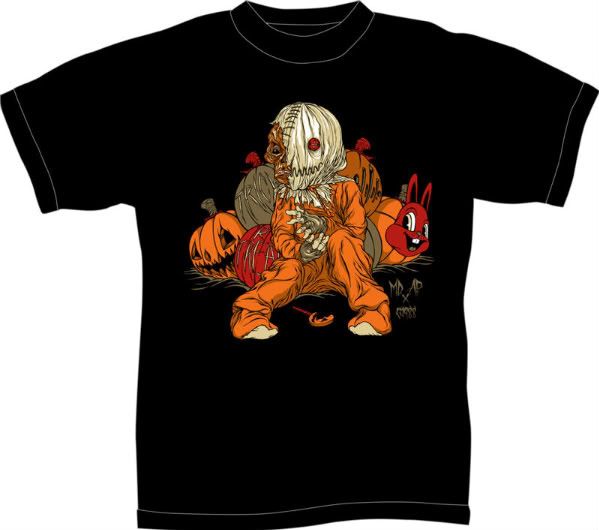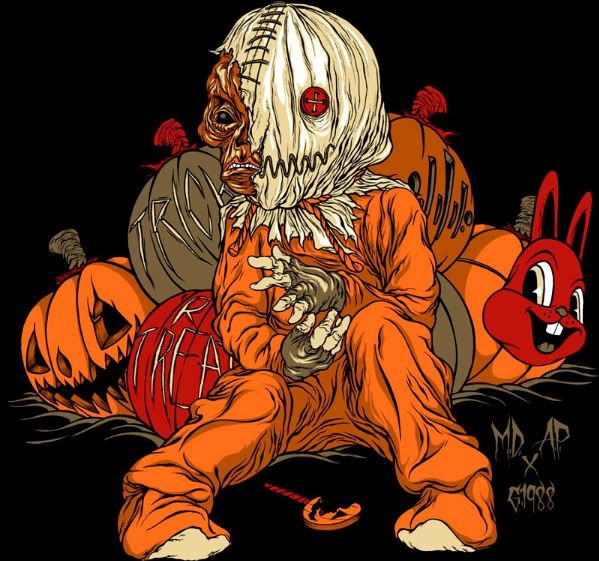 Pardee x Dougherty x G1988 = Only $25.
See you tomorrow night?
Jensen
G1988: LA