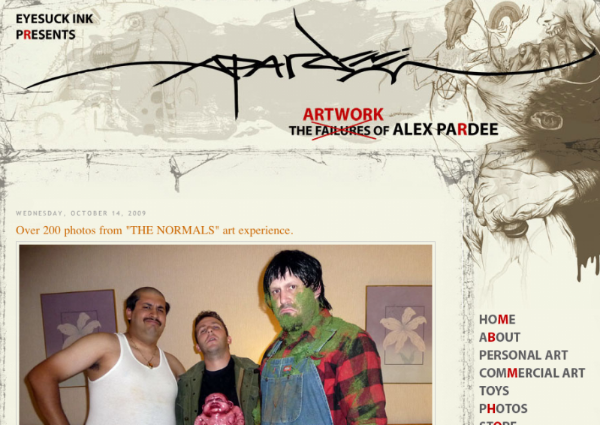 Alex Pardee just posted a recap and OVER 200 PHOTOS from the current G1988: LA exhibit, "Hiding From The Normals." It's definitely worth a looksy. I said "looksy."
You can check it all out by
CLICKING HERE.
For those in, or around, LA, the show will be on display through October 29th, and we want to see you stop by! Don't worry, those flower paintings behind Alex and his friends....are not part of the art show.
Jensen
G1988: LA