I have been soooo excited for quite some time to announce that Gallery1988 is now officially selling some of Australian artist Michael Steele's work. We just got the paintings in from Michael (BEST packing job ever P.S.) and they are incredible. These pieces are priced so well, and they are so stunning in person, I can't imagine they'll last long. Steele's "Cluster" paintings, which are what he calls the series from which the two available paintings are from, were recently featured on Juxtapoz.com and NotCot.org. I can't wait to see more from Michael, which you will be seeing here at G1988. It's hard for me to undersell these. They are stunning and so much of what I like from our genre of art all in one. I see new things every time I look at them, and the intricate use of oil, enamel and acrylic makes for such a strong effect (almost like a collage), especially hanging on a wall. This is an artist to seriously watch, especially at these prices.
If you are interested in either of these paintings, please email us at gallery1988@aol.com.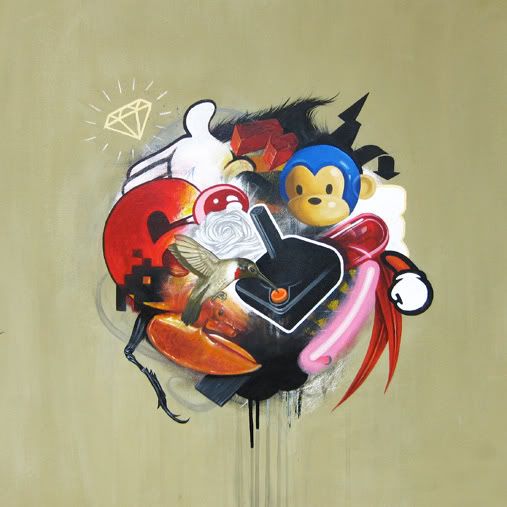 Michael Steele
"Cluster 5 (Untitled)"
24 x 24 inches
Oil, acrylic & enamel on canvas
$600.00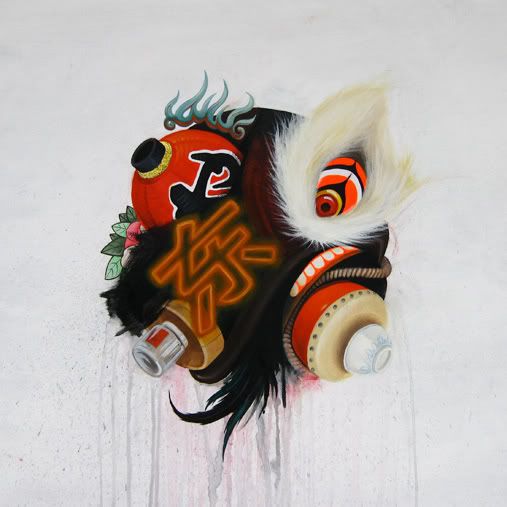 Michael Steele
"Cluster 6 (Chinatown)"
24 x 24 inches
oil on canvas
$600.00
So good. For reals.
Jensen
G1988: LA