Your first glimpse at a piece from "Idiot Box" comes courtesy Alex Pardee, a name who ALWAYS knocks it out the park for our large group shows. This piece is basically the EXACT reason I was so pumped to do "Idiot Box" for our 5 year anniversary. If I had to explain what pieces I was hoping for...this is basically what I would describe. Alex made a video of his process to create everyone's most loved dweeb. Again, I don't know where to start to explain how much I love Alex - it's not just the idea that he used the show's theme as a soundtrack, or that he did the painting for both our show and to "celebrate Black History Month," or that he just made a video in general. It's basically the whole deal. Did I do that?
And the finished piece...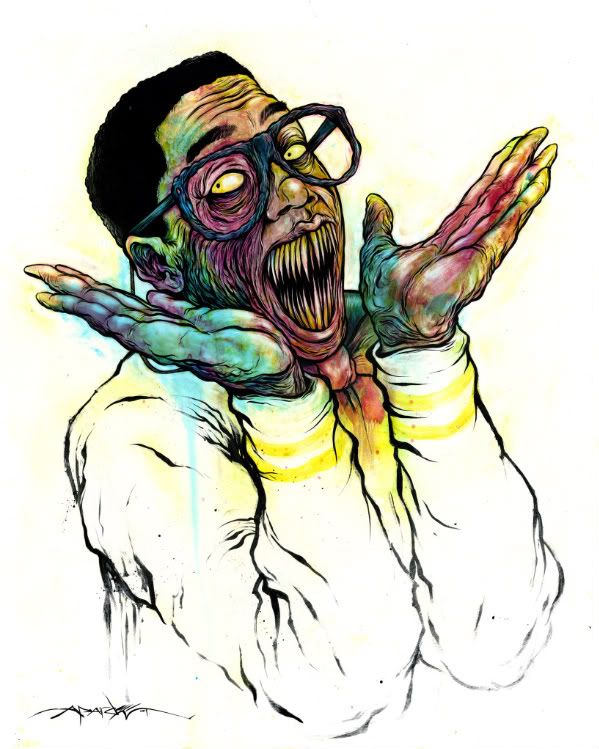 WINNER.
This show is going to be my favorite ever. I already feel it. April 2, 7-11 PM.
And no better time than now. Pardee Solo Show at 1988: LA end of 2009.
Jensen
G1988: LA