Freaks and Geeks is one of Jensen's favortive TV shows of all time, he loves it SO MUCH that he made us go to the Freaks and Geeks meet and greet/DVD signing at the old Tower Records on Sunset about three years ago. We waited in line for HOURS, but we did get to meet the entire cast.
So, you can imagine how excited Jensen was to see Allison Reimold's Freaks and Geeks themed piece for our Idiot Box show...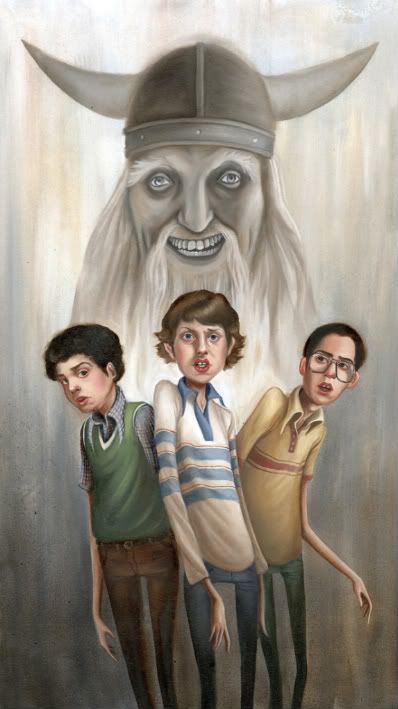 This piece is amazing and so perfect for this show! Stay tuned for more preview pics...
Katie
G1988 SF
--