I like to pretend that when artists come in to sign prints, it's a HUGE party where I play early Ohio Players albums, we do the Electric Slide and we eat Pumpkin Cheescake. But in truth...the artists sign the print in the back.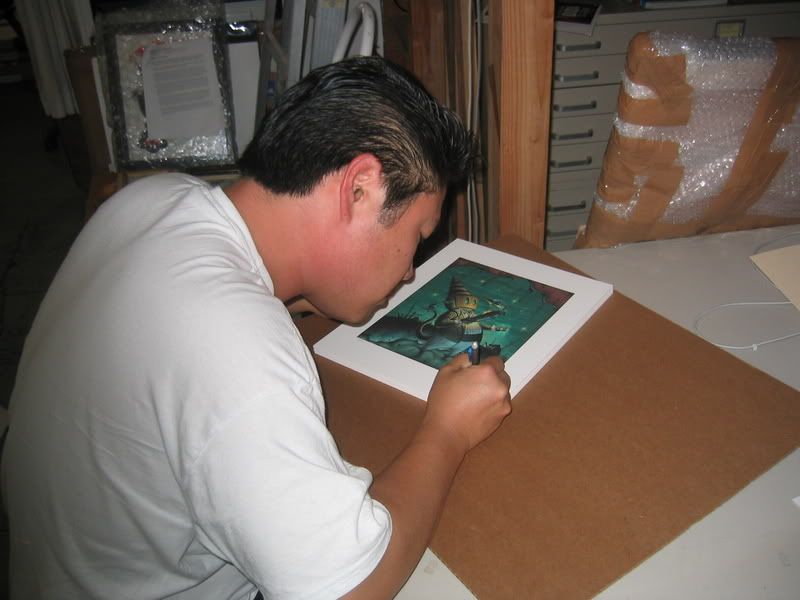 There's Nathan Ota signing the "Candy Colored Clown" Crazy 4 Cult print today, getting ready to ship out! They do look awesome and Nathan is such a good dude. It's always funny to me, because the artists he gets compared to are usually artists that were his students at art school. You can still pick these up, check out www.crazy4cult.com for more info.
I know that most of you aren't able to come in and actually see the Craola installation, so I wanted to post these two pics. Greg's current "I'M SCAR3D" show will actually be featured in next month's Juxtapoz magazine as a Show Stopper, so I had to have some pictures taken real quick digitally (since the show was shot on film only, wait, this is way too much information at this point). Here's two of the photos in their full candle glory..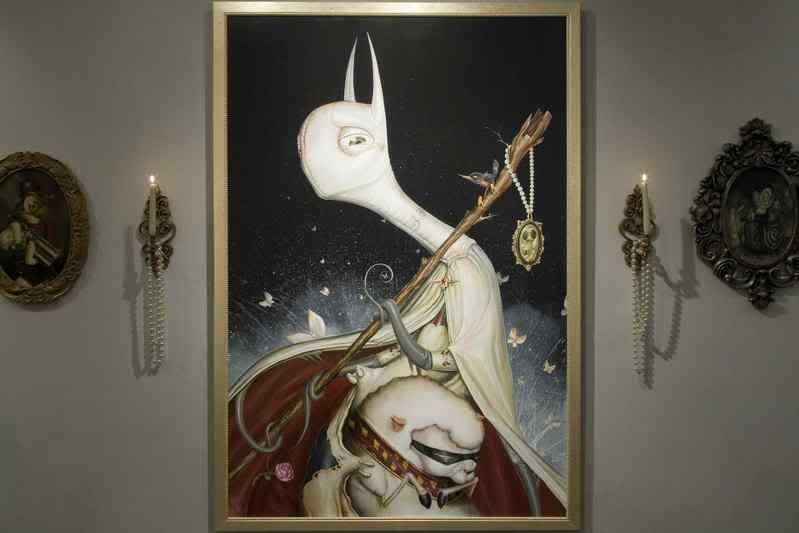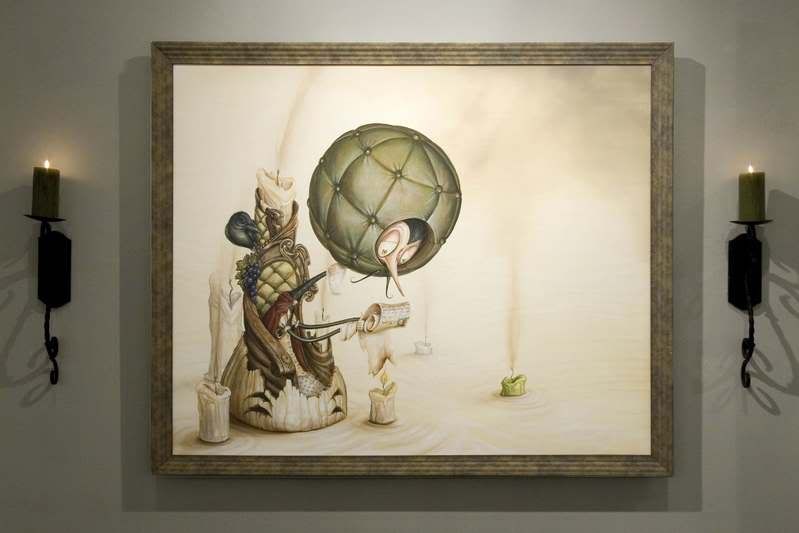 Greg Simkins was also interviewed over at Fecal Face today, which I would normally link, but their love for us is so minimal, I'll just mention it (I'm a bitter dude).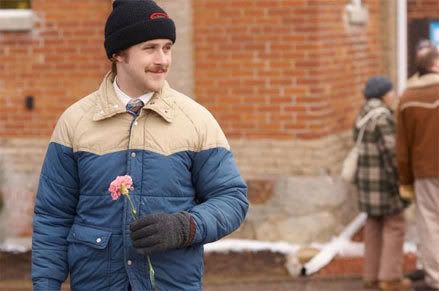 And back to the balcony for me, because I saw "Lars and the Real Girl" last week and it is by far my favorite movie of the year (not saying much, as I haven't really seen much in the past few weeks). I think it's a near perfect movie, which took a plot that could've been the worst 5 minute SNL sketch - and made it an emotional masterpiece. Gosling is a powerhouse, showing he's more than just the dude every girl you ever date will want to bang purely based on a movie he did about a notebook (p.s. haven't seen it). Don't tell me you hated Lars and the Real Girl, because I'm not sure I could be your friend anymore. And by "friend" I mean "person who reads the blog." I strongly suggest seeing this, as it opens nationwide tomorrow.
Jensen
G1988: LA