It's that time again....the new CRAZY4CULT.com print release is on Oct. 24, Wednesday, at Noon PST. And here that puppy is...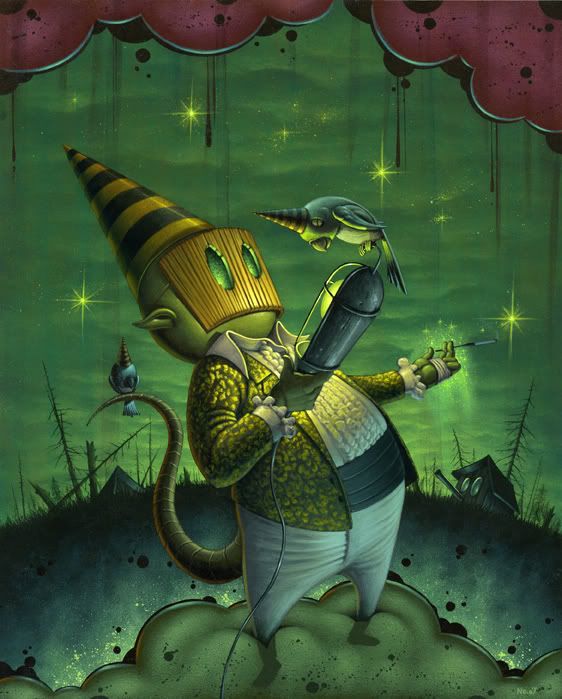 Nathan Ota
"Candy Colored Clown"
11 x 14 inches
edition of 50, each hand signed and numbered by the artist
giclee print on fine art archival paper
$100.00 each
Besides being inspired by one of my David Lynch favs, Nathan's piece was one of the most admired from the Crazy 4 Cult show back in July. The print is perfect. Katie, who does our printing up in SF, nailed this one! I definately reccomend picking this one up! All the info is on CRAZY4CULT.com, but you all know to call either the LA or SF gallery on the 24th at Noon PST. Right?
And don't forget...
Yes, that's me and that's what I used to. And I'm doing it one last time!
It's going to be a lot of fun...and yes, my Mom will be involved in the stage show. We practiced last night and let's just say...I don't think it was enough practice. OH, and remember....it's all in celebration of my new book (with bandmember Matty Boom) called "Just Can't Get Enough" from Abrams now available on Amazon.com. We'll also have some at the show. I really would love to see you there. We go on around 10ish.
Mazel Tov.
Jensen
G1988: LA