I wanted to plug Candy and Nicho of NOFERIN really quick.
I cannot tell you how much I love these two! Jensen makes fun of me because I chant their name on IM everyday. Seriously that's a true story. Yes, I'm a dork.
Look at this...
Those are pics from their last solo show in Australia. How cool is that? They decorated the gallery to look like a forest! And, not only do they create flawless paintings that are playful and fun and genuine, they also happen to be the two nicest people on the planet.
Check em out here.
And yes, we are working with them, obviously. How could I not work with people I love that much? (Paper Pushers) The fact that plugging them in turn promotes the gallery shouldn't discredit my feelings about them. I truly do love them.
Ok, so now on to gallery news...
The beautiful "Candy Colored Clown" print by Nathan Ota was released today and there are still a few copies left. Hurry! These prints truly look amazing, as they're printed with archival ink on Somerset Velvet paper.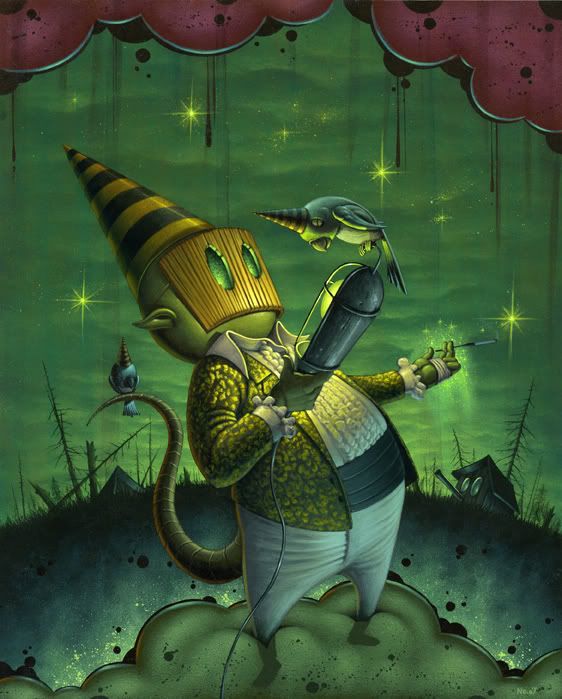 Nathan Ota
"Candy Colored Clown"
11 x 14 inches
edition of 50, each hand signed and numbered by the artist
giclee print on Somerset Velvet paper with archival ink
$100.00 each
Call (323) 937-7088 to pick one up!
Katie
G1988 San Francisco