Here's a pic from the Apres Garde show which opened on Saturday night in SF...
Jason Maloney and Anthony Ausgang
I want to thank Anthony Ausgang for putting together an amazing show! And I also want to thank all the artists who came from out of town to be there, including Howard Hallis, Dame Darcy, Jason Maloney, Sonik Mercury, Stephen Holman and Treiops Treyfid. I was great to have so many people come and support the show. We also had an unexpected visit from Buff Monster, who came all the way from LA!
Scott Campbell also stopped by...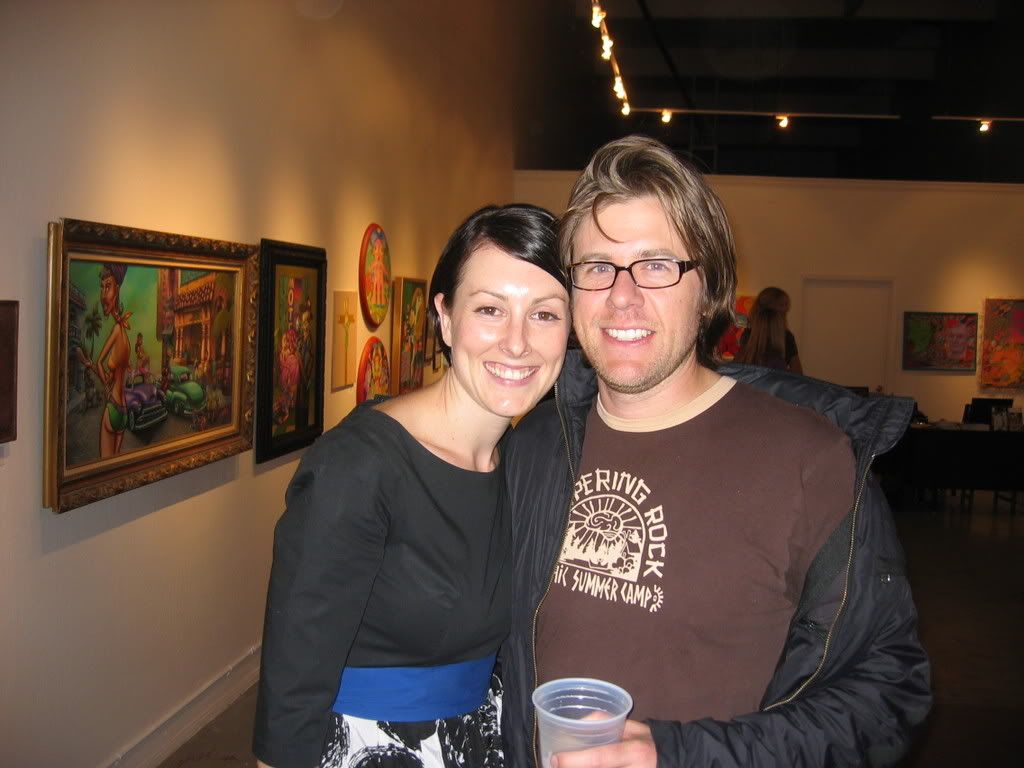 Although he's not in the Apres Garde show, he is in our next show. Yep, that's right, PAPER PUSHERS is back and this year it's in SF! The show is all works on paper and there are a ton of amazing artists involved this year! It's a great opportunity to find some affordable pieces by your favorite artists.
(SHOW FLYER)
Stay tuned... Paper Pushers opens on Oct. 30th!
And Apres Garde is up until then, so definitely swing by and check out the show if you haven't already. Or see the work online
HERE.
Thanks again Anthony for all your hard work!
Katie
G1988 San Francisco