Live from the trenches...and no none of these pictures are going to show any of the pieces....YET.
Jenn and baby Isaac on hand, as Daddy contemplates the eventual chaos he will install onto the walls.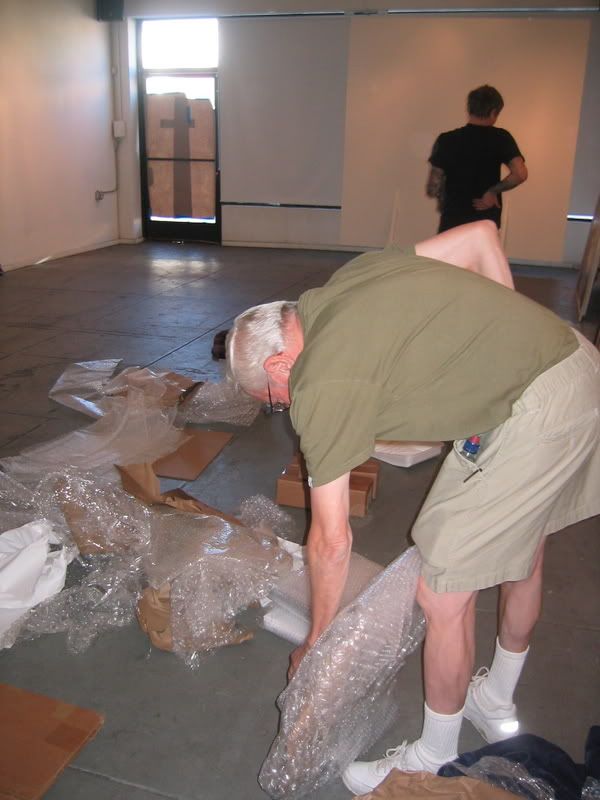 Even Pappa George gets in on the fun. His dad can totally kick your dad's ass.
I'll be updating a lot, stay tuned.
Jensen
G1988: LA