It's been artists galore lately, even with quicky (and blog undocumented) visits from Erik Alos and Shepard Fairey, and today was no exception.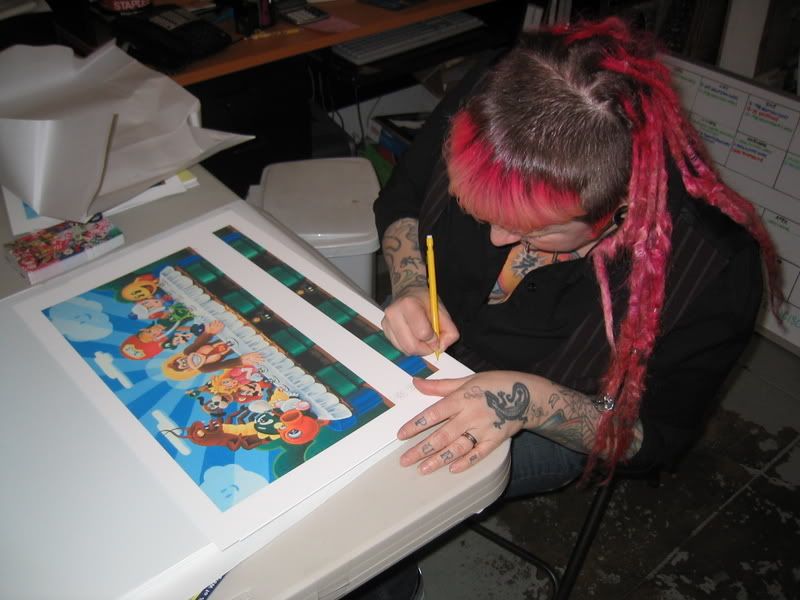 Misha swang through to drop off her new I AM 8-BIT masterpieces and sign prints we produced for this year's exhibit. This post could be a love letter to Misha, but I know that's boring so I'll just put it like this: Misha understands everything. The art aspect, the business side and the world of art galleries. She's always been there for us (and "Vice Versa" in that awful Ben Savage/Judge Reinhold switching bodies movie way), and now it looks like it's paying off. We'll be showing a lot more of Misha soon, both in LA and SF, and it just feels right. But yes, these prints are from her "Last Supper" 8-bit piece last year (which is still BY FAR the most talked about piece from the 2006 installment), and no, we aren't taking pre-orders yet.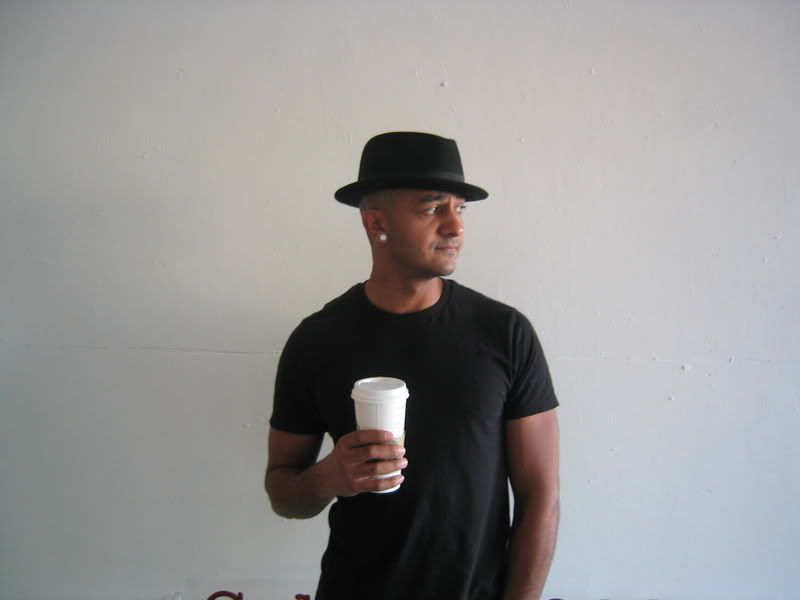 Los Angeles resident, and "artist we know with the deepest voice," Isaac Pierro also rolled by and checked in. He came with presents (drawings for me and Katie), which is always a plus. He's currently working on his 8-bit piece and a smaller group show he's in here at 1988 in a few months. He also let me peek into his sketchbook, which, to put it nicely, questions a lot of racist imagery. Someone call Spike Lee, I think he's feeling Bamboozled.
Jensen
G1988: LA