Pressing refresh thousands of times got me kinda lucky. My wall will now have a signed Banksy "Morons" Sepia print (the irony cost me more). This gets me one step closer to be being Brad or Angelina.
And just when I thought news couldn't get any better, it did. With 8-bit coming, and the fact that I played Playstation 3 for 6 hours last night, I'm zoning in on video game news.
First, one thing I love about the show is that you see paintings of video game characters that would normally never be near each other, all in one cute scene. But one of these possibilites....Mario and Sonic....are teaming up for a video game!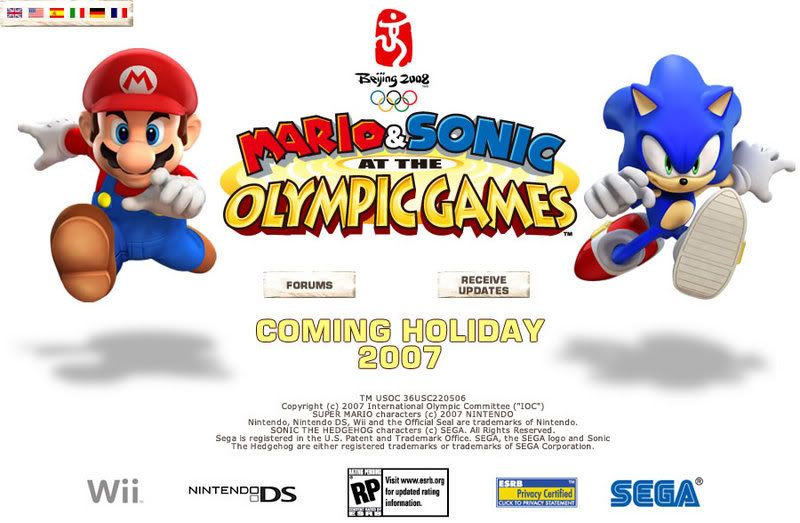 If you go back in time and tell 12 year old Jensen that Mario and Sonic are going to team up in 2008, I'd react with a face kids usually reserve for when they're first told that Santa doesn't exist. That would never happen. Smooth move, Sega and Nintendo, smooth move.
AND THEN...for those still thinking video games can't be art...feast your eyes on the new Grand Theft Auto trailer.
I think that's enough dork for one day.
Jensen
G1988: LA