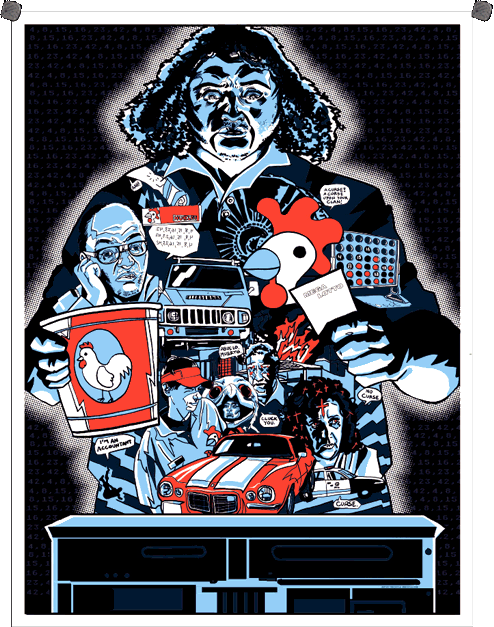 DamonCarltonAndAPolarBear.com & Ronie Midfew Arts are proud to announce the "LOST Underground Art Project." The 1st limited edition print, celebrating the greatest "water cooler" moments from the ABC television show "LOST" is by artist Tim Doyle, and focuses on the Numbers. This print is also glow in the dark.
This 1st print, of an eventual set of 16, was announced at an event with DJ AM and Steve Aoki last Sunday in Hollywood. These prints are limited to 300, but less then 200 are available for purchase. Each is hand signed and numbered, 18 x 24 inches and only $50.
You can purchase this print at ActuallyItsKetchup.com and follow the entire project at DamonCarltonAndAPolarBear.com, which may involve free LOST events and stunts in your area to announce the newest print!