It's that time of year again. Here at the LA Gallery we're getting ready for a Luke Chueh solo show, basically a bi-annual tradition here at G1988: LA that we're oh so very happy to partake in.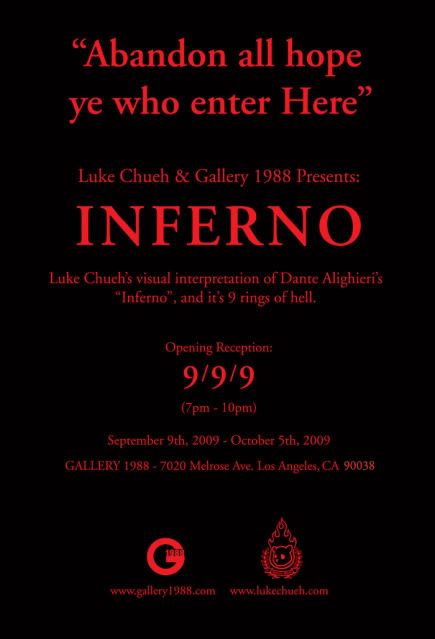 Not much has been revealed about "Inferno," the cryptic exhibit set to open on Sept. 9th (09/09/09), other than Luke's revelation that the show will be his reinterpretation of Dante's Inferno and the 9 rings of Hell. He's also been pretty vocal about this show being the start of what he hopes will be a shift of focus in his work, attempting to create full scenes, evolve and create his most complex, and grueling, pieces yet. And I've been just as much in the dark this year, so it was an obvious jump for joy moment when Luke sent me some teaser-ific images of 3 different pieces, focusing in on mostly details. It ain't giving us much, but what he is giving - is pretty amazing.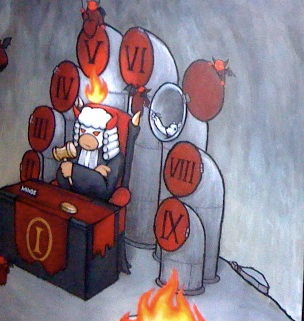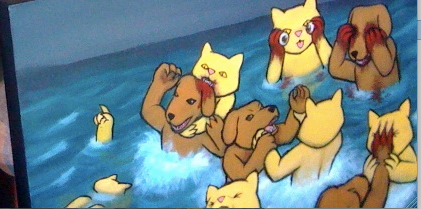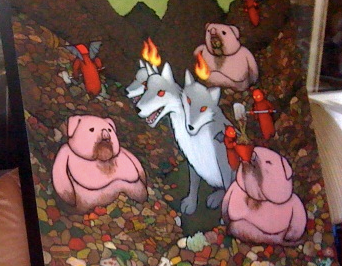 Luke's hell actually looks worse than real hell. I know because I've seen it - when I paid $8 to see "G.I. Joe."
I can tell you this: there will be a print set available that people will want to freak out about, and each image from the set will be available individually as well, just with some different specifics. Don't be "left" out.
Jensen
G1988: LA