A few weeks back we had a Skate Deck and Print Release for artist Greg "Craola" Simkins here at G1988: LA, and Greg live painted for a few hours. He went home, finished the piece, and created "The Good Soul," a 24 x 36 inch beauty, that is now being auctioned by Greg and Gallery1988, with every penny being donated to the American Cancer Society (in the memory of my late father, and huge Greg Simkins fan, Lawrence Karp).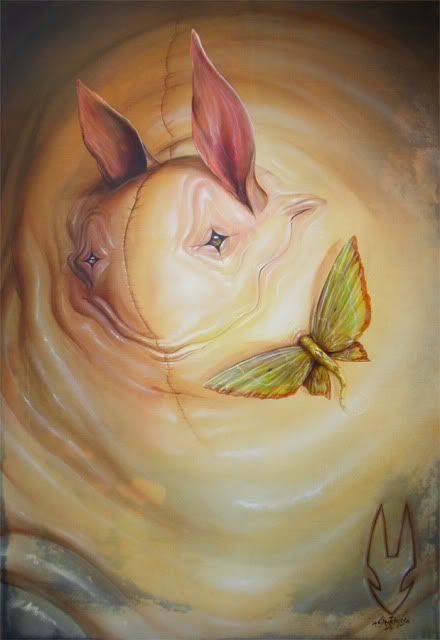 This piece really is awesome, and the results of Greg's real only live painting session ever. If you want to stop by the LA gallery and see it in person, feel free. It's here.
And you can bid on it here:
http://cgi.ebay.com/ws/eBayISAPI.dll?ViewItem&item=330353560100#ht_500wt_1013
Good luck and thank you Greg and Jenn!
Jensen
G1988: LA