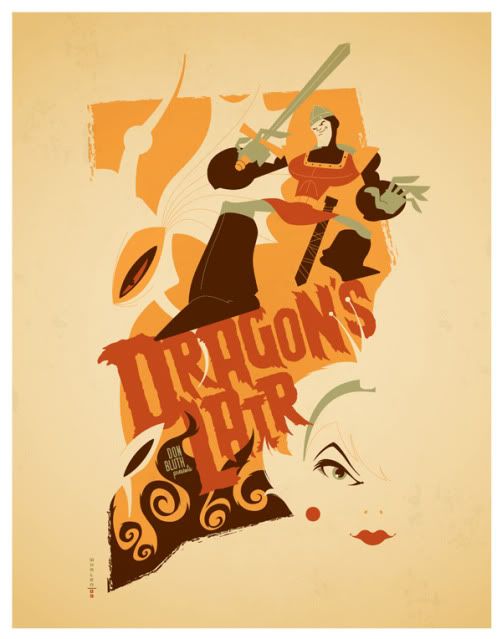 Just a friendly reminder that the Autumn Society video game show opens tonight! There are some great pieces in the show that we're making prints of, as we speak. The original work in the show is super affordable, so if you see something you like, definitely contact Joseph Game (
theautumnsociety@gmail.com
) and he'll help you out.
Here's the Autumn Society blog where you can see some of the work in the show...
http://theautumnsociety.blogspot.com/
If you're in Philadelphia you can see the show in person at Brave New Worlds Comics at 45 N. 2nd Street, from 6-9PM.
Prints coming soon, like Tom Whalen's "Dragon's Lair" seen above, exclusively here at G1988, so stay tuned!
Katie
G1988 SF