We're in the middle of the "Some Kind of Wonderful" installation and it looks incredible so far. There are so many beatiful pieces in this show, I have my eye on a few to take home with me :)
Nanami Cowdroy and her friend/assistant Shaun came all the way from Australia to be here for the show, and they just unveiled a brand new goldfish wall hanging that will be shown for the first time at G1988! It looks even better when it's hanging on the wall...
And here is the lovely Nanami in front of a few of her pieces...
We're making progress on the installation and we should be finished soon. If you're interested in seeing the online preview, please email us at gallery1988sf@gmail.com. The preview will go live this Friday at 12PM PST.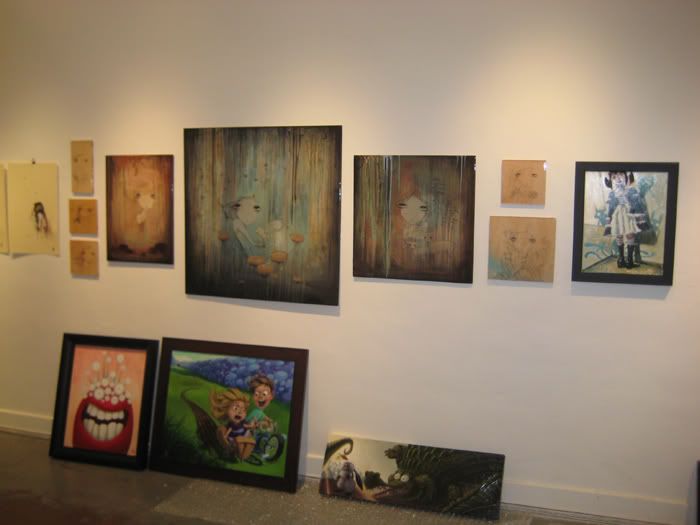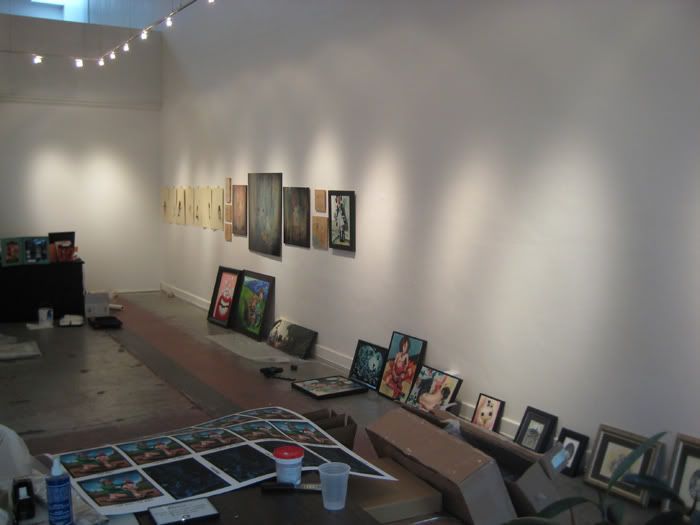 Katie
G1988 San Francisco
--