One of my favorite elements to our upcoming Under The Influence: The Official Tribute to Beastie Boys show, which opens this Thursday night, 7 - 10 PM, is that there are a handful of insanely dope prints and posters created specifically for the event, all limited edition - hand signed and numbered by the artists. It's Sunday night, 11 PM, minutes away from my official vacation ending, so I'm hardly in a funny mood to write. BUT, why not just show you the images of theses posters in my pool of bitterness? Info to come later...
Eric Tan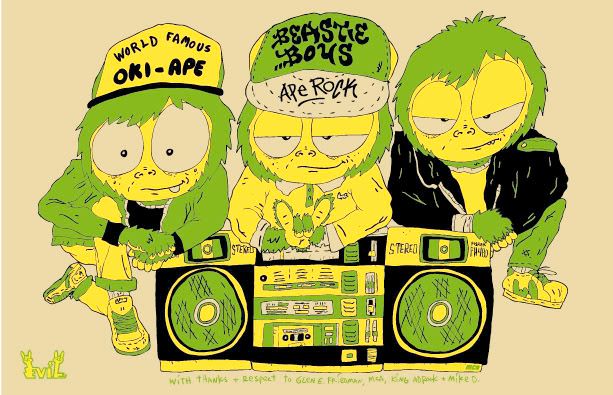 MCA (Evil Design)
The Silent Giants (getting their Cooky Puss reference on!)
Ryan Hungerford
Shit. Back to work. Hurts.
Jensen
G1988: LA