So, we're entering the last week of "Under The Influence: Beastie Boys" which is sad on one hand (closing one of my favorite exhibitions of all time), but exciting on the other, as we'll be days away from opening "Cackle Factory," Florida artist Brandt Peters' debut Los Angeles solo show (Feb. 3). Brandt has quickly become one of our genre's most talked about, and visible, artists, not only selling out his paintings all over the US (most recently ringing in success at Opera Gallery in NY), but also becoming one of the vinyl toy world's all-stars (as him and wife Kathie Olivas basically did signings at every possible Comic-Con booth). As we prep for his solo, we asked Brandt to take place in our occasional blog feature where the artist picks out 5 paintings, from the beginning of time to just minutes ago, that are influencing him/her right now, citing the reasons. Brandt raised it a level, but for a good reason, as number 6 is obviously a pretty serious influence. Take it away, Mr. Peters.
------
Jensen wanted me to throw together some artists that have inspired the direction of my current body of work - which may shed a lot of light on my voice...
1) Francisco de Goya / "Burial of the Sardine"
Lately I have been obsessed with Francisco de Goya - To me... the first modern painter... In the piece I picked - BURIAL OF THE SARDINE - heavy carnival atmosphere - the frenzy, He-goats, the mad, giants, devils, the fates, abandoned children - everyone's represented, the gang's all here. His depictions of life at the time in Spain have pushed me to capture our world now and coincidentally the gang's still here - after hundreds and hundreds of years - all though the costuming is different Goya's work still seems fresh and daring... on a lighter side - I love carnivals, the surreal, costuming, the reign of religion, and gypsy life and its an excellent source.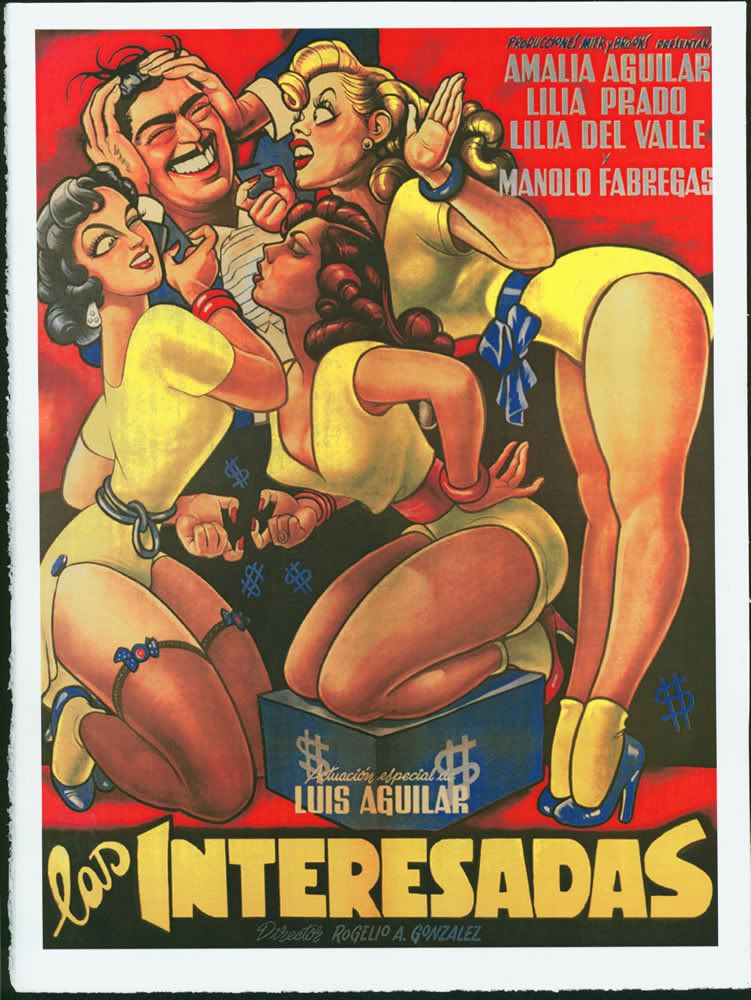 2) Ernesto Garcia Cabral / Las Interesadas (Movie Poster)
'Chango' as Ernesto went by was the first artist for me, where I was profoundly moved by an artists drawing style... and the direction and action of line and form... For some... Al Hirschfeld captured the movement and action of line - but what was always missing was the allure - something sexy - and Cabral, just does it for me. A top caricaturist and commercial Illustrator from Mexico.
3) Phil Hale / "Chicken Placebo Generator"
A contemporary American figurative painter who resides in London - his work is known:... for depictions of slightly surreal scenes with strange characters performing various physical feats, usually in a confrontation of some sort. He seems to take keen interest in tension and emphasis of angular and dynamic aspects of the figure, almost always incorporating slight anatomical distortions to great effect. (from Wikipedia - best description yet...) His sense and confidence in the action and expression of a brush stroke, lighting and textures - is emotionally charging to me... and he loves robots.
4) T. S. Sullivant
An unfamiliar name but Considered the father of cartooning... There is a term called Kawaii - which translates to "cute" in Japanese... For many the "deformer" type rescaling of body proportions... big heads and eyes, tiny bodies, big feet are steeped in Japanese culture... Sanrio/Hello Kitty, etc - which is prevalent in all toys and pop imagery today... for me it started with the genius of the turn of the century American cartoonist, Sullivant who's work you could have found on the mastheads of William Randolph Hearst's comic pages as well as Life Magazine.... (*** and for the "biters" out there - respect this guys work from a distance - the second you start copying Sullivant's character and design is the moment that the entire animation industry will be on to you - he is much respected and revered... lets keep it that way.) An extraordinary character designer!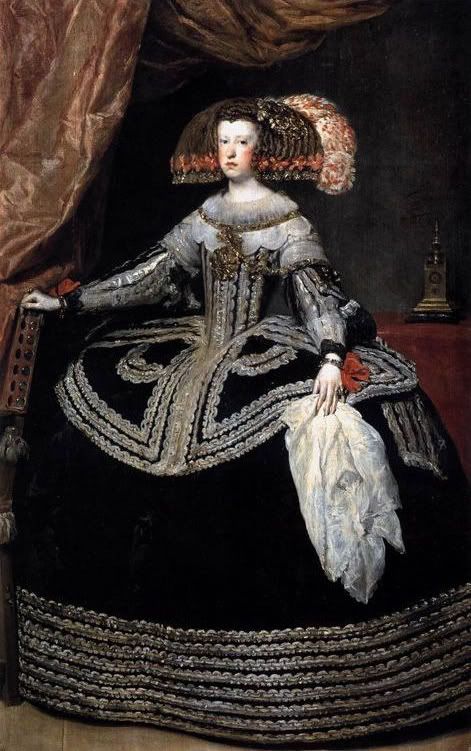 5) Diego Rodríguez de Silva y Velázquez - Diego Velázquez / "Doña Mariana"
A model for the realist and impressionist painters, Diego Velázquez's brushwork was the source of inspiration for many including Picasso, Dali and Bacon...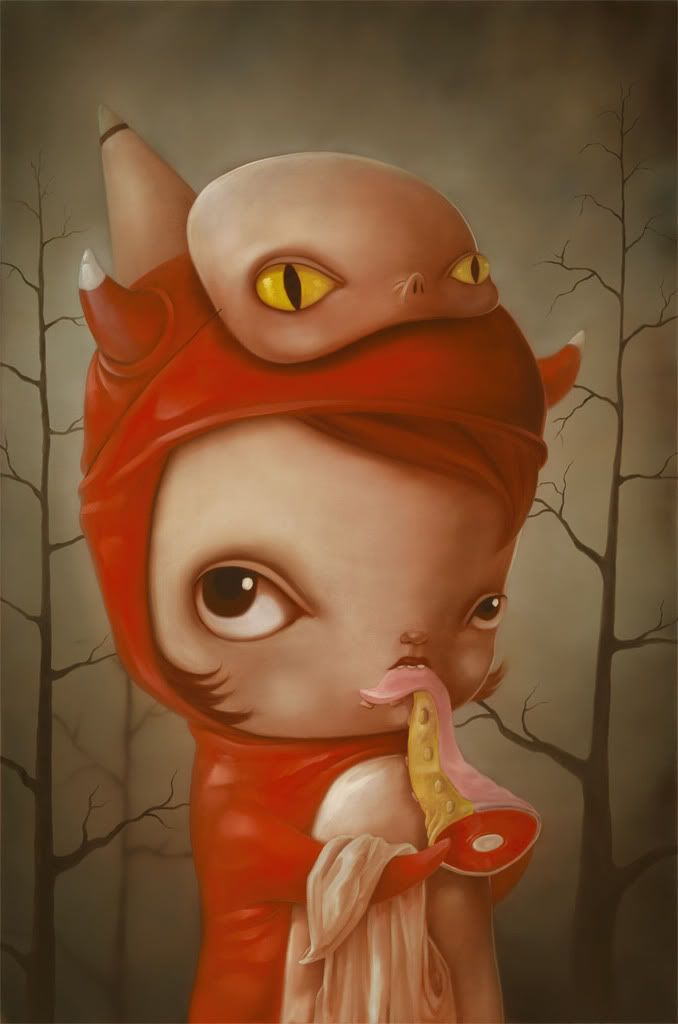 6) Kathie Olivas / "Bitten"
I started out questioning if I should include Kathie in here, because many might consider it pandering or playing it a little too close... however, without any formal training personally, Kathie has been and is my teacher in many ways and I want to celebrate that. Her never-ending hunger for knowledge and inspiration, the challenge she brings to my craft every day to push my improvement and class of artistry... her sense of color and palette, texture and expression are really the daily motions that help keep me centered and focused on my craft. I am forever indebted and grateful. An artist in a class above the rest.
------
To see where these influences lead Brandt, make sure to mark February 3rd on your calenders for the opening reception of "Cackle Factory" and stay tuned on this blog for more sneak previews to come.
Jensen
G1988: LA