Just noticed our last post here on the G1988 blog was number 400 total. Pretty nuts.
Well, New Year tomorrow....new show announcement today!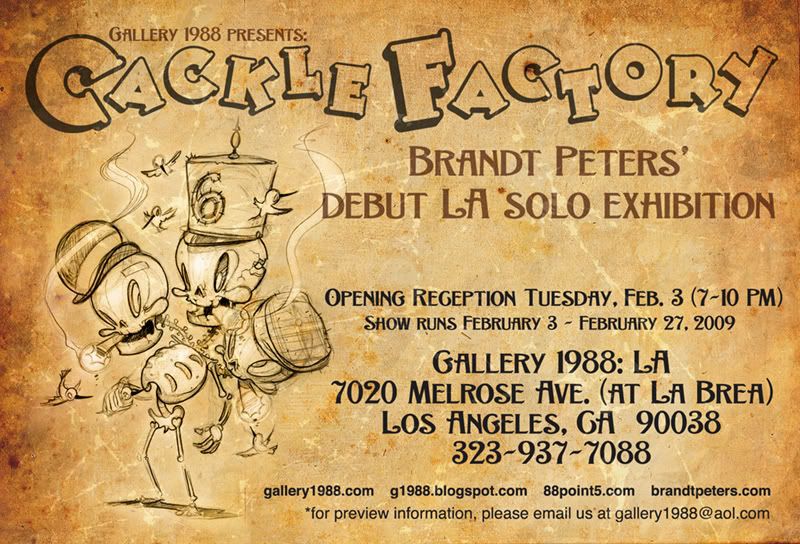 I am soooo excited for this, Brandt Peters' debut LA solo show, "Cackle Factory." Gonna be a big one!
But we've got Beastie Boys first on Jan. 8th...and here's a glimpse at Casey Weldon's awesome piece, where almost every incarnation of the Boys are partying. Love this piece!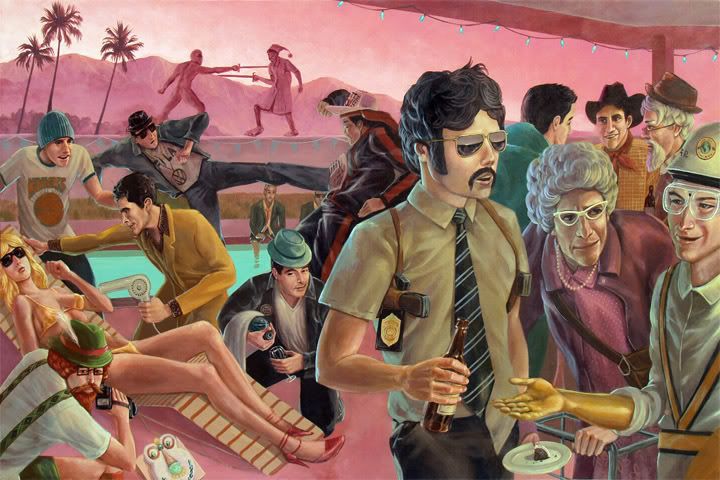 Have a great New Years Eve!
Jensen
G1988: LA