Unfortunately the Krista Huot "Snowfall Over Poppies" prints got stuck in customs on their way to Canada to be signed and numbered. It's all my fault, I thought we would have enough time to release them before the holidays, but customs delayed their arrival by over a week!
So, we've decided to release these prints in January. Again, I am so sorry about the delay!
The good news is, Krista has hand embellished 15 of the prints from this edition. She colored the poppies with four different shades and they look amazing! Here are some pics she sent us of her working on them...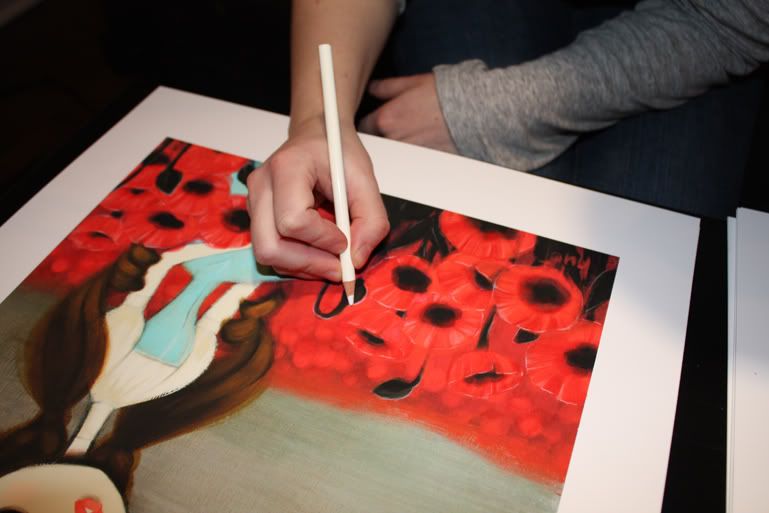 Both the normal prints from this edition and the embellished ones look awesome, and Krista is very happy with them! Here are all the specs, in case you missed this info the first time...
Krista Huot
Snowfall Over Poppies
giclee print on archival paper
16 x 20 inches
limited edition of 50
$100.00
*15 prints in this edition will be embellished by the artist and sold at $150.00 each
Katie
G1988 San Francisco