Look what we have available right now...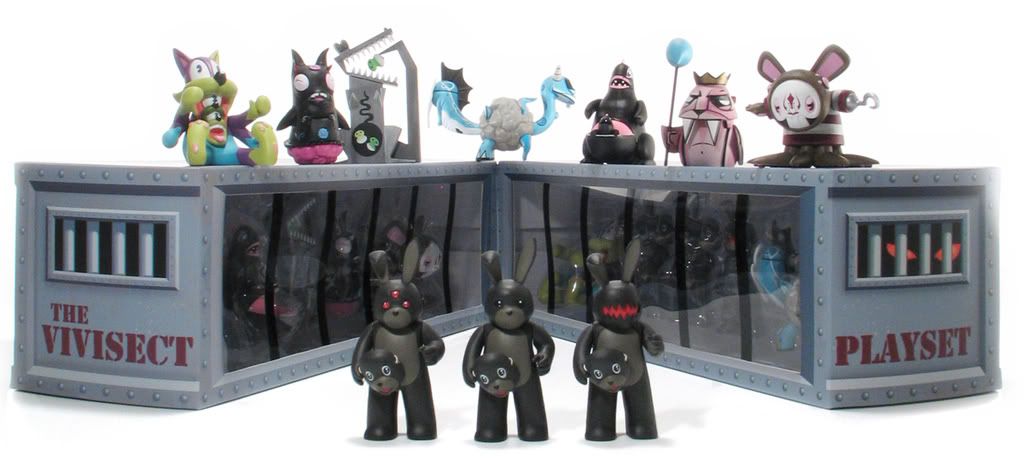 Yes, that's right! A special collector's edition of The Vivisect Playset, produced by StrangeCo! This special box set features all ten figures from the Vivisect Playset series, including ALL of the chase figures - in exclusive colorways. The entire set is packaged in a deluxe storybook window box that folds up to look like cages.
Limited to 500 sets; each box is individually number-stamped and retails for $90.00!
Awesome! Get them at G1988 LA (gallery1988@aol.com) or SF (gallery1988sf@gmail.com) now!