Getting 17 boxes from the frame shop took up most of our day, but not as much as we predicted really. Enough to give you some more preview pics of tomorrow nights show at the LA gallery, which opens Tuesday night, 7 - 10 PM. Those just tuning in, the show is called "Cover Band" - and over 50 artists took classic album covers and went to town to create brand new pieces of art. Seeing them all in frames is pretty awesome...but here's some more to get you ready for tomorrow...
Those who got our reminder email this morning saw this gem from Mark Brown, who took his liberties on Nirvana's "Nevermind" (kinda like what Courtney Love is doing now, but cool and respectful).
Kiersten Essenpreis is slowly becoming one of my favs, especially after her two Pee Wee masterpieces in Crazy 4 Cult 2. This time the Ramones get into the Halloween spirit.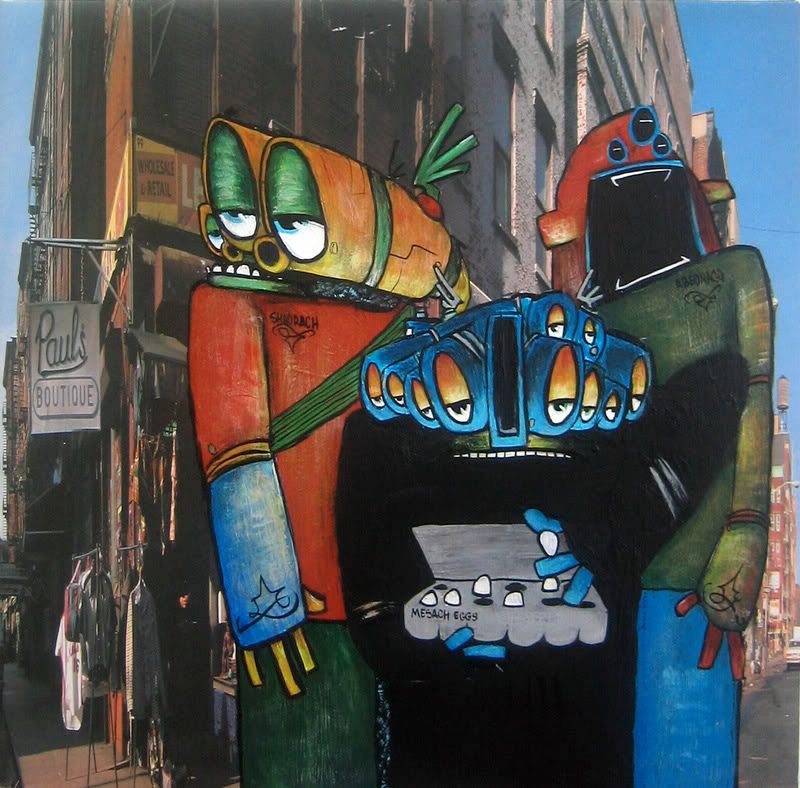 Phoneticontrol, of PFOM fame, made a visit to Paul's Boutique, getting us amped for the Jan 2009 tribute show we're holding right here at G1988: LA.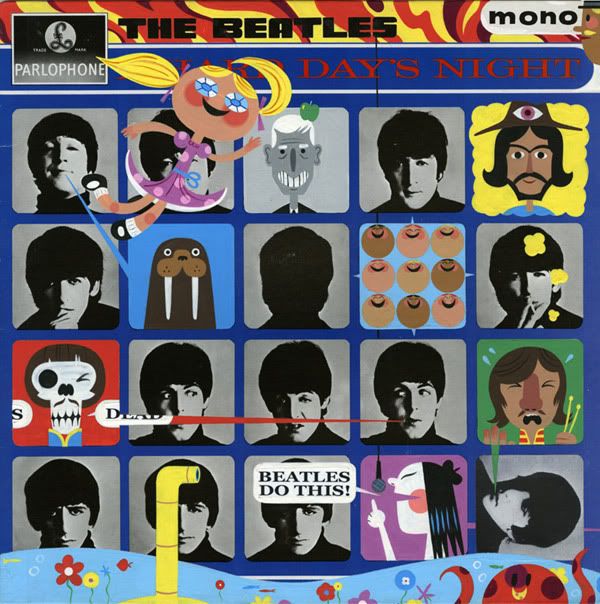 One of my favs from the show, Israel Sanchez is one of many artists who picked a Beatles album. But he is the only person who referenced Yoko. BEATLES - DO THIS!
Can't wait for you guys to see this show, very fun and affordable - all while keeping a really upbeat attitude during what are obviously shitty times all around us.
Let's just smile?
Jensen
G1988: LA