It gets no better. I think I'll be on a 7 day high, based off the release of Rockstar Games' Weds. release of "Midnight Club: Los Angeles," not just cause it's an amazing game for my PS3...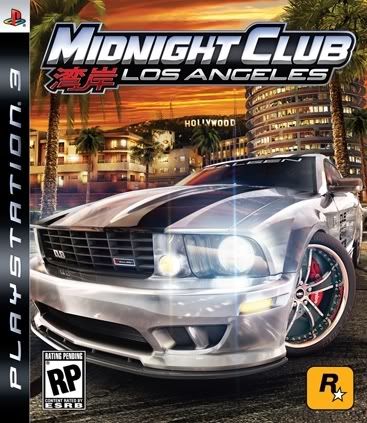 ...but because it's an almost perfect rendering of the Los Angeles, the city I've lived in my whole life. Whether it's Amoeba Records or The Standard Hotel on Sunset, Mann's Chinese on Hollywood, or Staples Center downtown - if it's a stand out - it's in the game. Which brings me to my high. Right there, snuggled on the corner of Melrose and La Brea, across the street from the Hollywood landmark Pink's Hot Dogs, is GALLERY 1988! I was playing last night, and you couldn't imagine my shock to see this...(P.S. My girlfriend and I took photos off the screen from our phones)
I mean, that might be the coolest thing in the entire world! You can even see picture frames inside! For reals...
And shouts out to El Maz and Slick, as both have graffiti represented in the game as well. Pick it up, you won't be disappointed.
But to be honest, it's not the first time I may have made it in to a video game...
Use the code "CALIFORNIA" - and everyone's kinda-favorite gallery owner is available for signing in the free agent pool. Check out the number on my jersey too, a year before the gallery opened I was still repping the number. And yes, I did ask the game developers to give me the tight 80's shorts and goggles. And no, I have no idea why they gave me such a small head.
And with that...
Jensen
G1988: LA