One of the coolest installations in our gallery's history from LA artist 2cents was created today for the Crazy 4 Cult 2 show...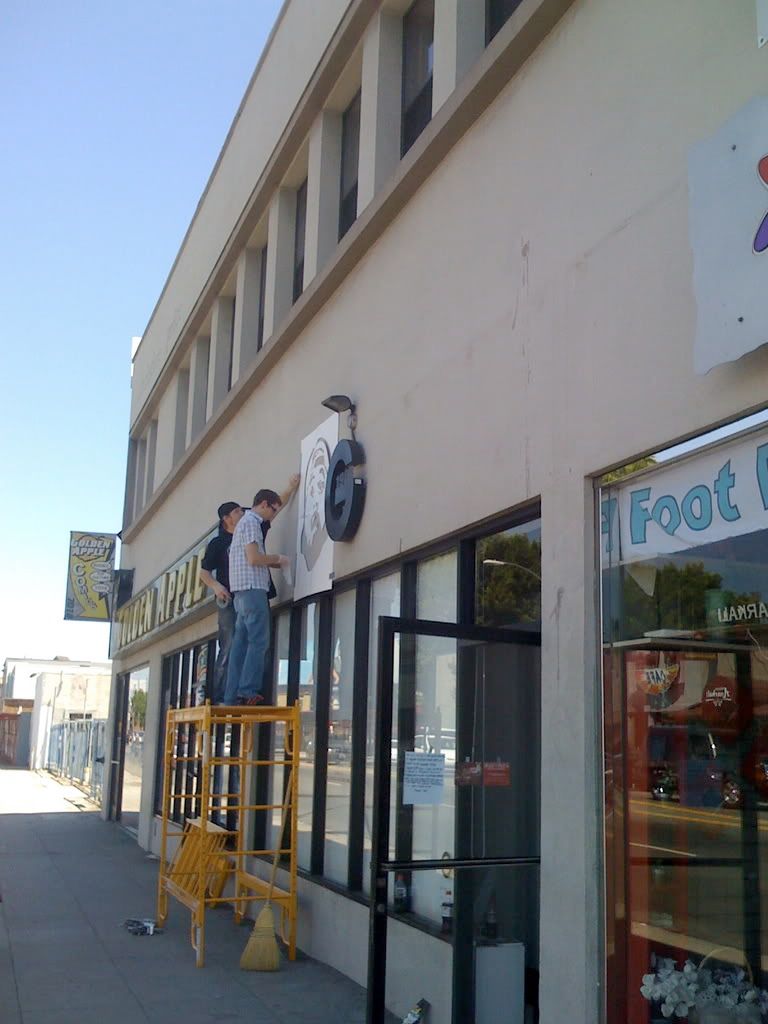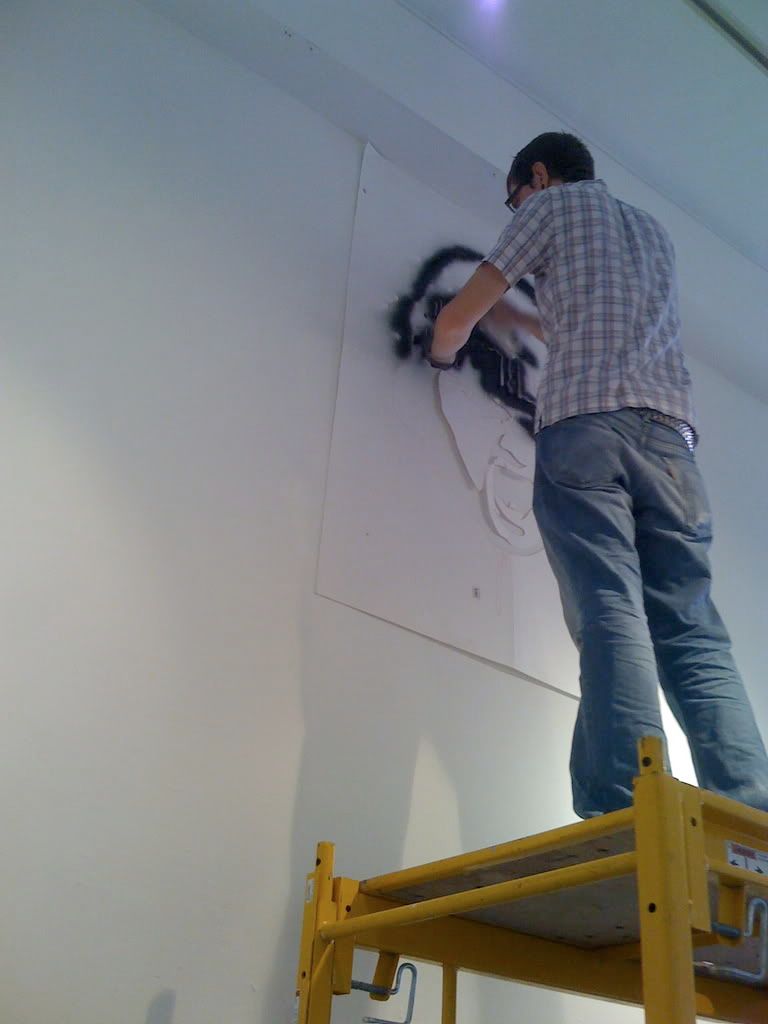 It gets no better.
And for those who are working endlessly on naming all of the cult characters in Andrew Wilson's poster...you can put away the magnifying glass (at least the real one), as Andrew and pals have created an amazing website (and virtual magnifying glass) that allows you to get up close and personal with each icon. And use the key glass on the right side to see the corresponding number of each as well, helping you out one by one.
YOU CAN SEE THIS SITE BY CLICKING HERE.
Good job, guys!
Not enough cool shit? Well, then feast your eyes on the very first Cable Guy inspired piece by Ken Garduno.
OK, that's just too much.
Drive by the gallery and check out the outside installation! So you know, we won't be following normal gallery hours starting Tuesday and going right up to the opening on the 22nd, so make sure to call before you come down, or go ahead and just email us with any orders, questions or concerns. And if you're an artist dropping off or shipping work, don't worry - that's all worked out, so just come on down or put those stamps on your shipment. It's all good.
Jensen
G1988: LA