Gallery 1988 is proud to announce the winner of the Aint It Cool/G1988 contest for Crazy 4 Cult.....and it's.....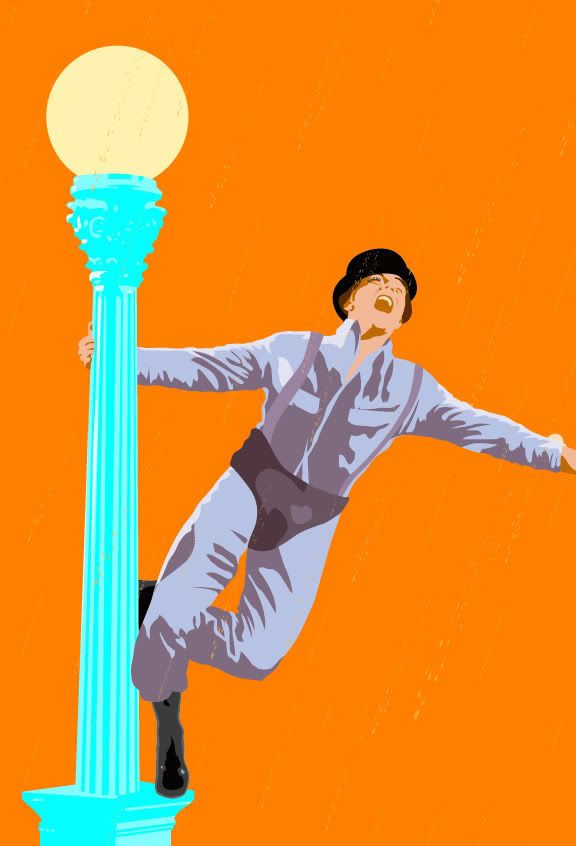 Charles Cochran's ode to Clockwork Orange, "Singin' In The Rain." The Florida artist will not only get a sweet CFC2 prize package, but we're hoping you'll see his piece, and be able to buy an edition of his piece, at the show opening on the 22nd.
Congratulations Charles and to all our contestants, who we've listed below. You can reference the numbers with the pieces below, as the contest finalists are still here on the blog's front page (these are not in an judged order, just the random order seen below).
#1 - Ezra Haidet
#2 - Marcus Parcus
#3 - Yukinao Takashima
#4 - Emma Overman
#5 - Apricot Mantle
#6 - Marcus Parcus (our only double finalist, and he's former winner of another 1988 contest last year!)
#7 - Ben Becker
#8 - Tony Caruso
#9 - Maurice Mechan
#10 - Our winner, Charles Cochran
#11 - Donald Smith
THANKS again everyone and congrats Charles! Now everyone start working on that Andrew Wilson poster contest!
Jensen
G1988: LA