This is the most pics I've ever put in one blog post, but I'm in a great mood today because our Paper Pushers show was awesome last night and I want to share the pics with you...
First off, Gene Guynn did an amazing job selling five of his eight pieces in the show! Gene is one of our amazing interns here at 1988SF and his work got quite a bit of attention last night! Very exciting! Matt Dangler also has an insane piece in the show, which is to the left of Gene's work. Kinda blurry, but you can see a much better pic on the Available Artwork page
HERE - http://paperpushers1988.blogspot.com/
Irma Rivera also works here at the SF gallery. I have to say, we work with some really talented artists! There is so much detail in her pieces (middle of the above image), you can tell she spent a lot of time on these and they're only $350.00! Incredible!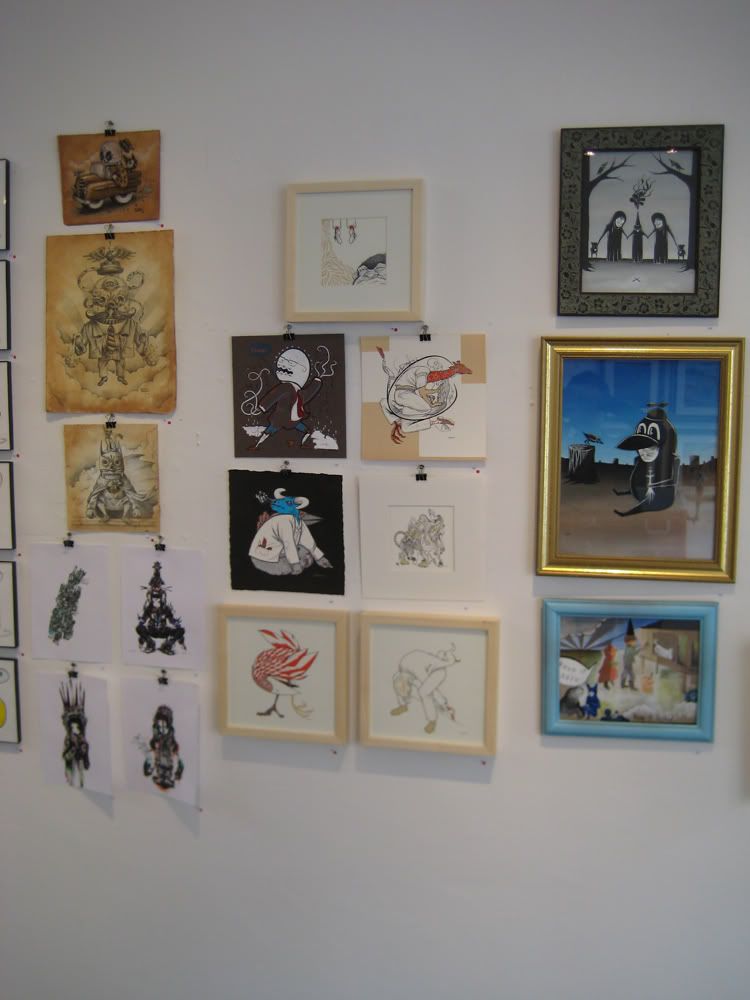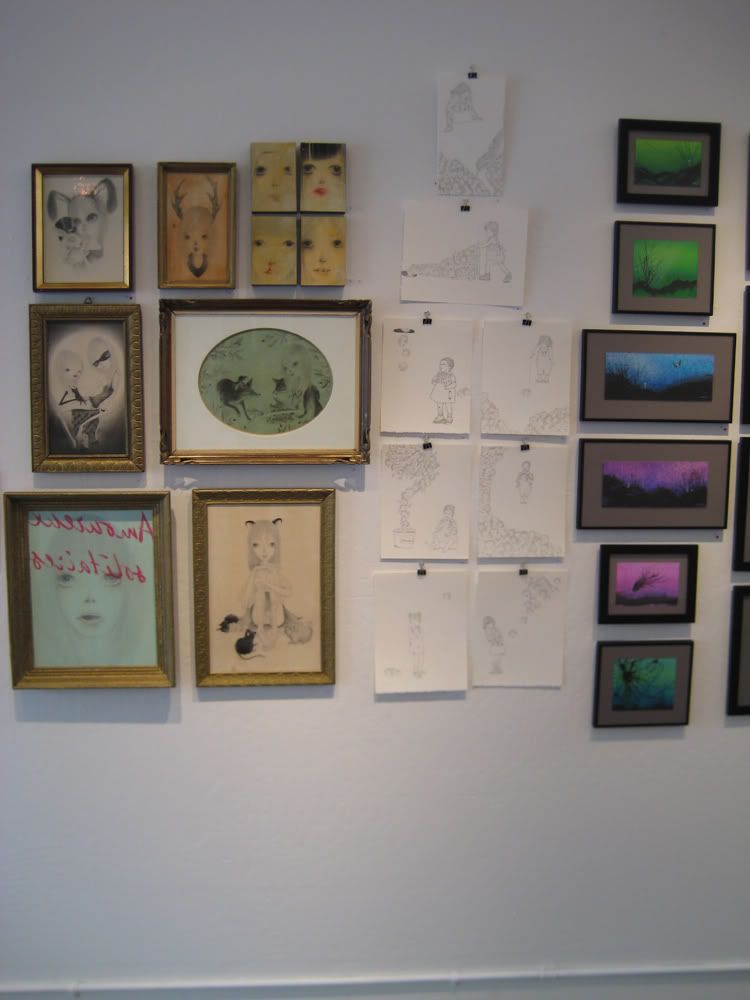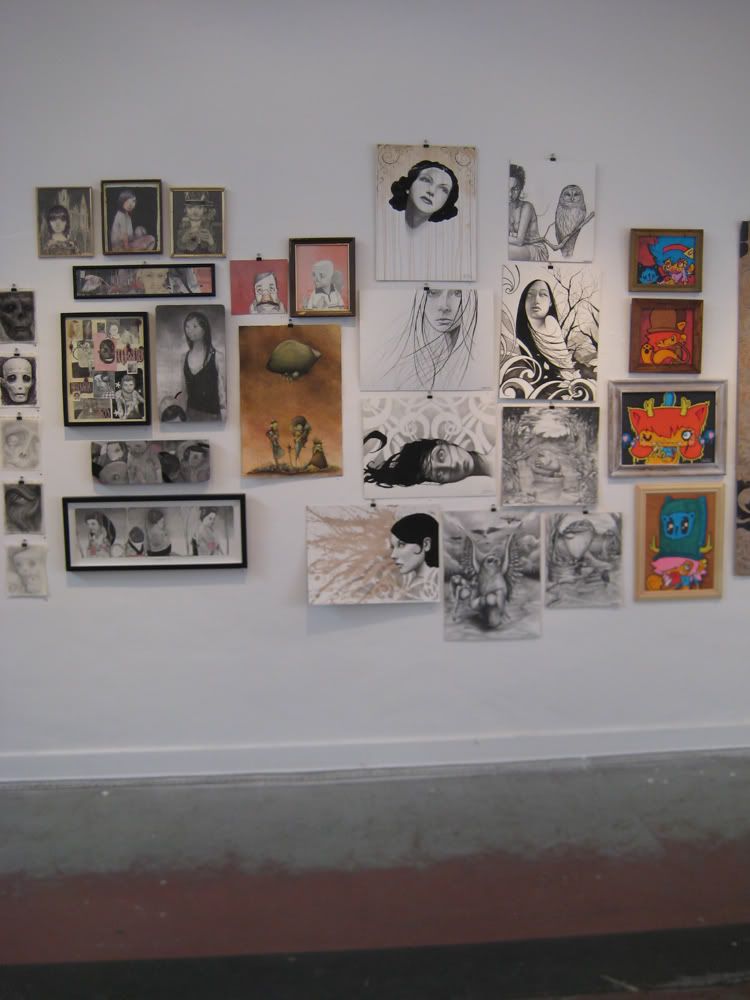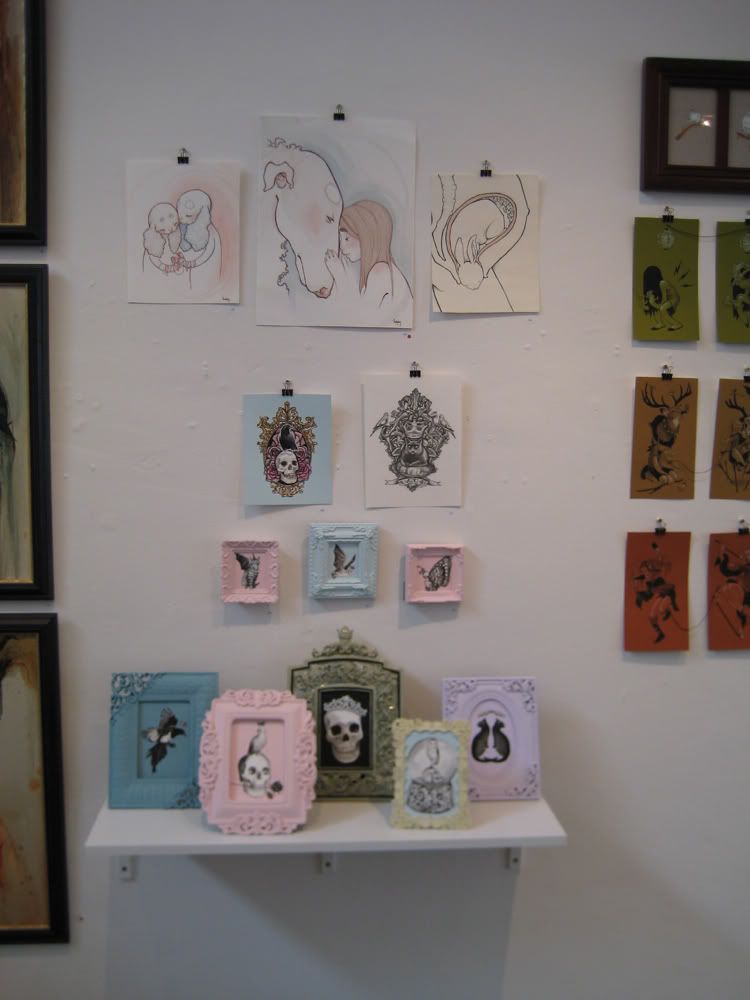 And last, but def not least for the 1988 gang, here's Cory Benhatzel's work in the above image. She made these really sweet framed pieces and hand painted each frame to match! "Owl Music Box" is my favorite! Again, blurry pic, but you can see a much better one on our website.
We use photobucket for uploading the show artwork to the web and unfortunately they don't like adult-ish images. So, I wanted to show you the uncensored image of Rude's "Lolitas." This is what the piece really looks like...
And lastly, because I'm in a good mood today I wanted to show you one of the new prints we're working on. I'm especially excited because we just printed the first one and they look SO GOOD!
See you all in LA for Cult this Friday!
Katie
G1988 San Francisco