I still can't get any time to do a serious info-packed blog post as Crazy 4 Cult is as just as busy a few days in as we were at the opening. So all the good, really deep, Kite-Runner-ish writing will have to wait for another day. Till then, pics and press.
Last year G4 won a Webby for their coverage of Crazy 4 Cult, this year they won my heart. That opening shot of Blair being absolutely attacked by people around her is how I felt all night. I'm happy someone caught the chaos of being near the register. Brandon Bird should get his own show on G4. No better time than now to announce that the Birdman will have his first ever solo show at 1988: LA next year. Here's to hoping he is working on it right now.
CLICK HERE FOR Variety's coverage of hanging out at the gallery before the show opened.
Some pics from our friend, the watermarked Wire Image...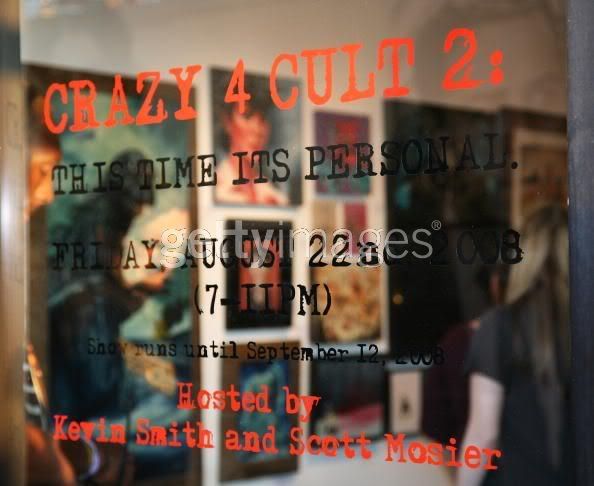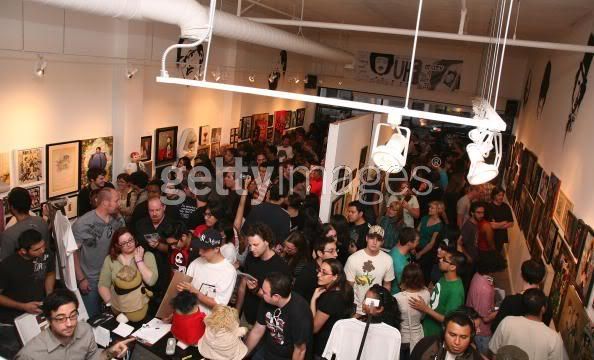 I mean, that looks like a can of sardines.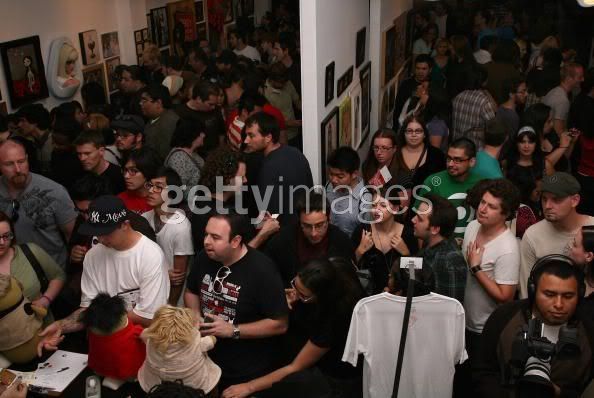 And another can.
Kevin and Scott.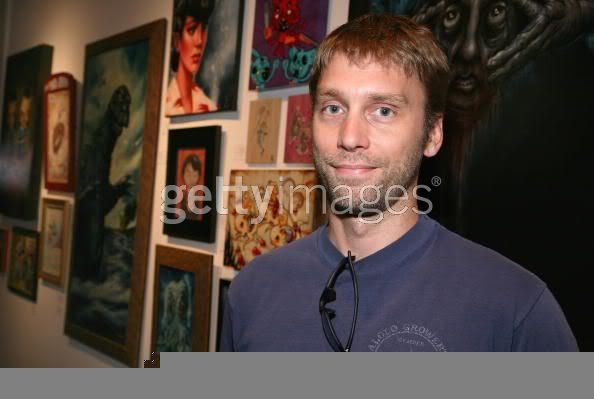 The Mosier.
Pete Wentz swung by and made me smile for cameras like an idiot....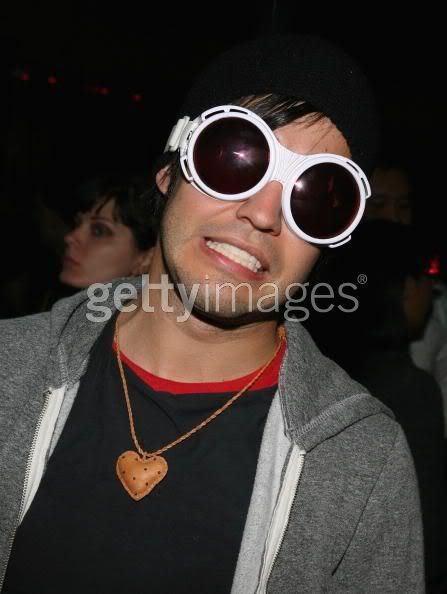 ...then wore PlasticGod's sunglasses and stole my shitty smile.
And Kevin alone.
I wish I could get more creative right now with the blog, but after these busy days I just get too tired to go to in depth. I will though, especially with some prints on the horizon that will make you freak out.
Jensen
G1988: LA