I think we're the only people in LA this busy the day before July 4th. We haven't stopped all day. Insane. First up...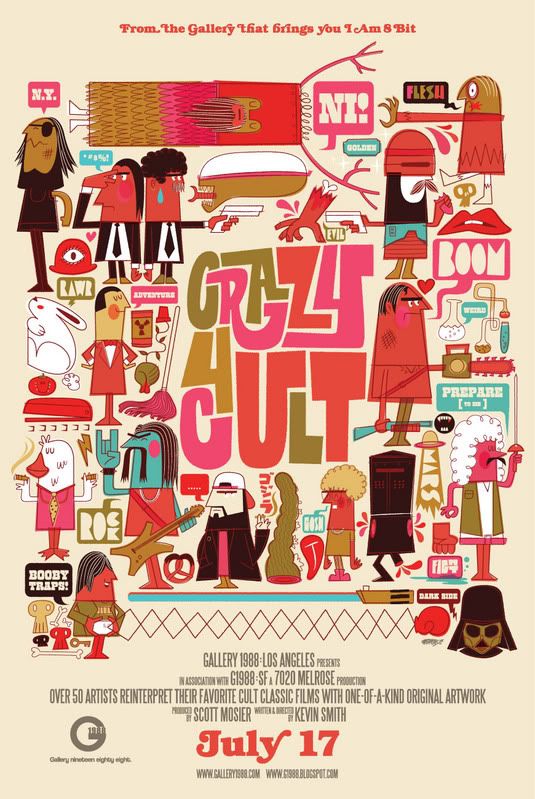 There's the INCREDIBLE Crazy 4 Cult movie poster done by Chris Lee. These things will be $15, and available at the opening reception, and every day after that at our website. Good signing material for Chris Lee, Kevin Smith, and maybe some other directors rumored to be appearing (one might force a very scary bunny to follow you everywhere until you vandalize your high school though, so watch out there).
BUT THE COOL THING IS....we're also having a contest with this print, where if you can name ALL the cult movie references in the poster, and we pick your name out of a hat, you'll get a FREE Chris Lee poster (with all the best signatures on it) and ARTIST PROOFS of two prints we're working on for Crazy 4 Cult, Greg Simkins and Matt Dangler. Both two pieces that CAN NOT BE missed. Email your attempts to gallery1988@aol.com. Prizes to be distributed by August 31.
Yesterday, on my day off, I made my way over to the 7-11 on Venice to see the transformation (excuse the Summer movie pun, as I also saw that movie last night and didn't hate it) into the Simpson's Kwik-E-Mart. Seems that for a dozen 7-11s around the globe, they turned the convenience store into the one seen in Springfield. I'm an uber fan of the show, so I figured why not let you guys in on the fun. here are my photos: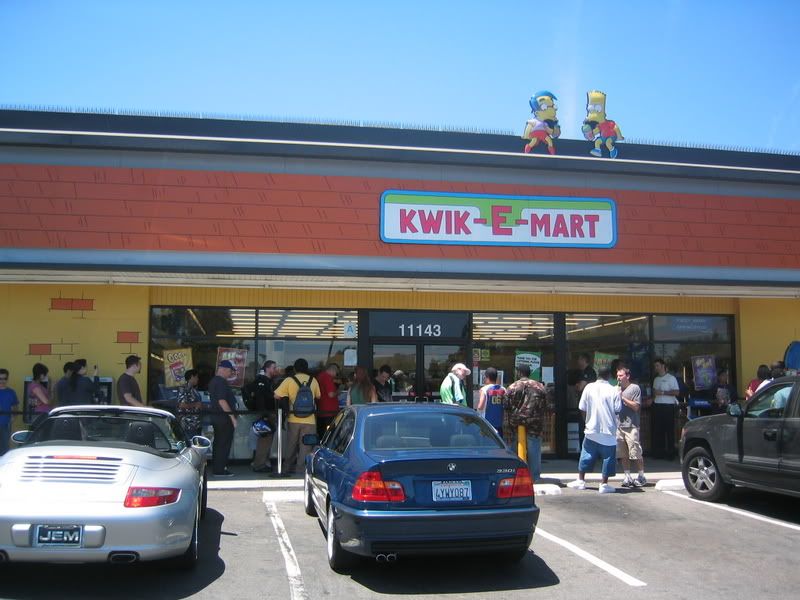 Outside it was way busier than you'd think and it looked more like the cartoon than I figured too. Bart and Millhouse up top, sitting, drinking a slushie, with Millhouse complaining about his divorced parents and his glasses. I guess we see why he's my fav.
HEY EVERYBODY, TEMPORARY TATTOOS!!! A woman from the PR company put it on me.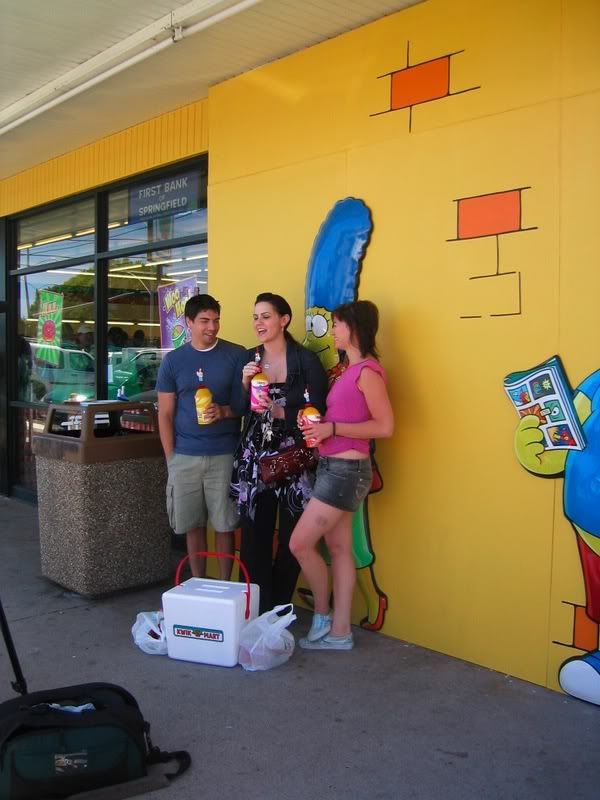 People getting interviewed to be chopped into small segments at odd angles with Mike Jones being played softly in the background.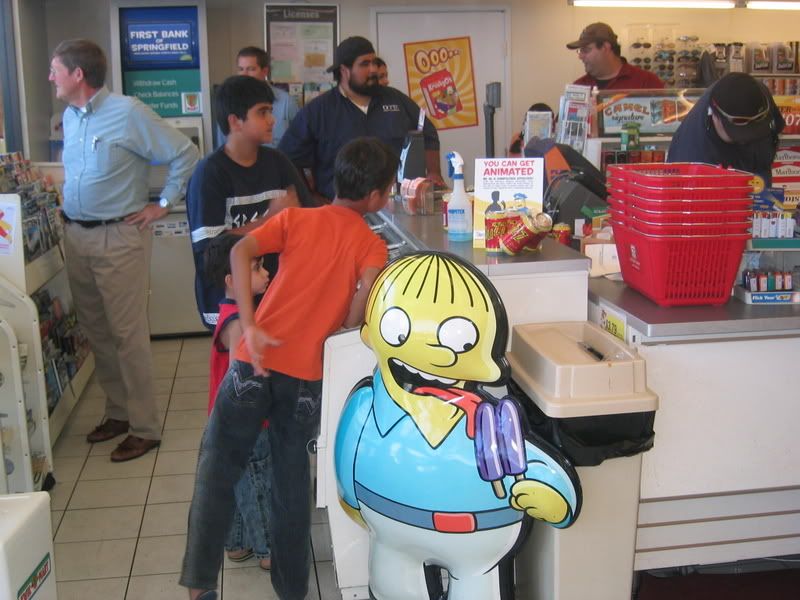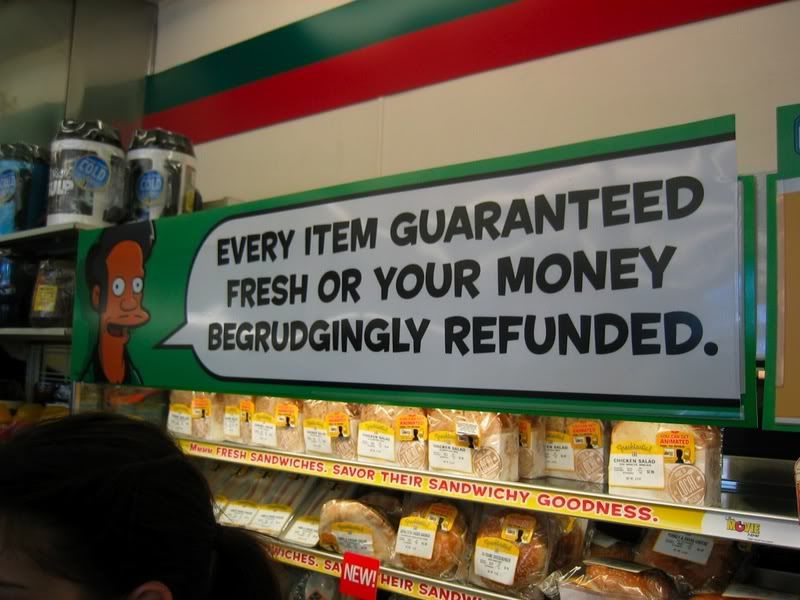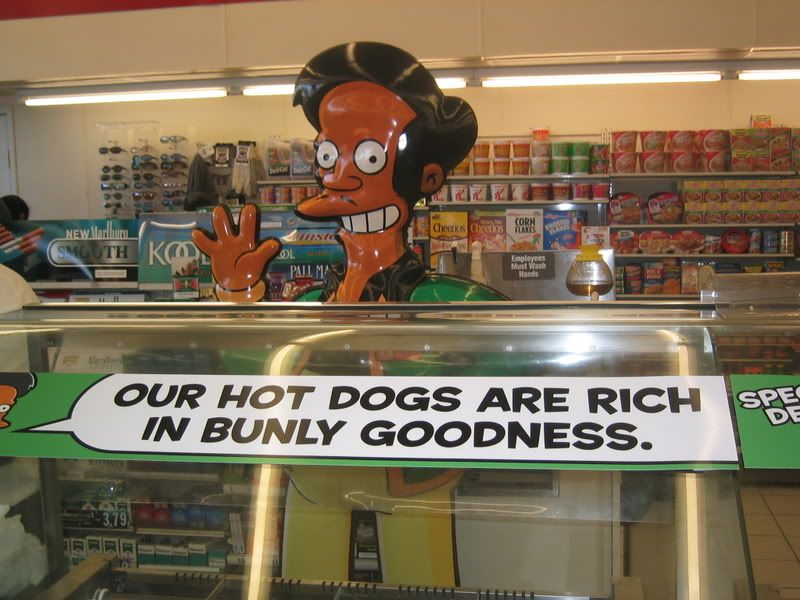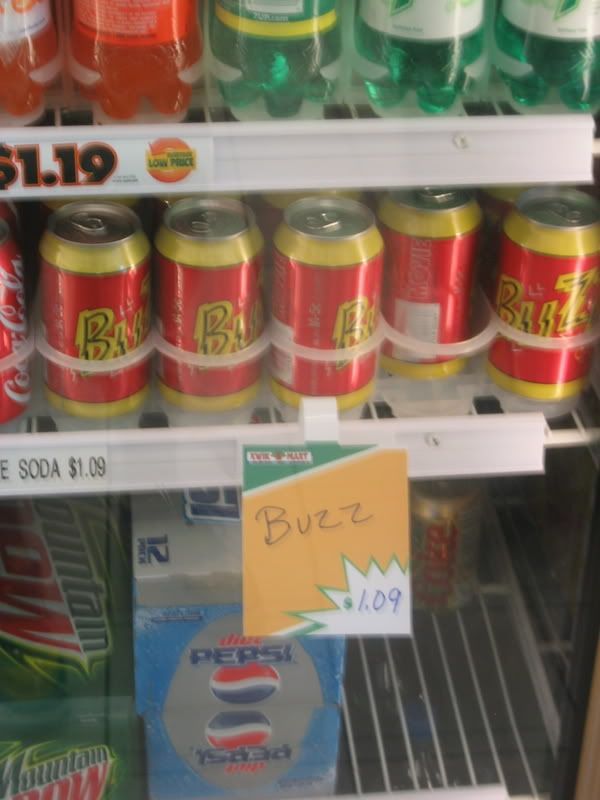 Yup, they had Buzz Cola and Krusty-O's and other products like Slushies from the show.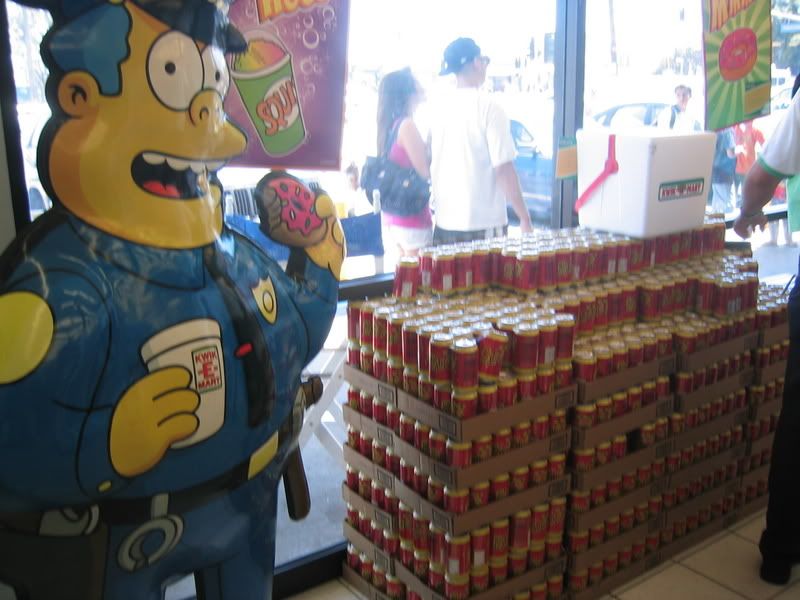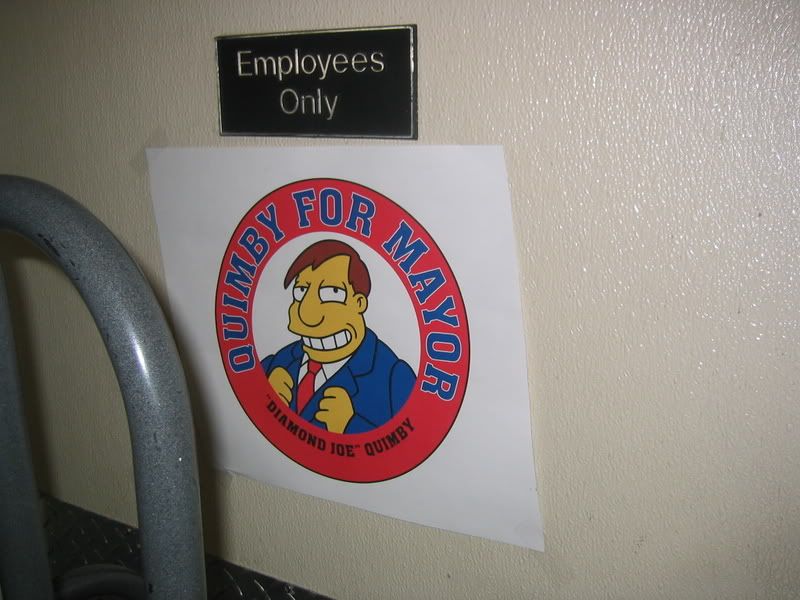 Well, that's enough nerdom for the day. I don't think I can type anymore as I thought today was supposed to be slow, and it isn't. ARGH. Here's to a more witty posting next time.
Jensen
G1988: LA