First off, The Simpsons Movie was very funny, thanks for asking. Truth is though, anytime I can see Milhouse on a big screen, I'll say it's good - but I did actually enjoy myself, in comparison to other movies I waited 10 years for (Last 3 Star Wars, Willy Wonka remake, etc.) I think they walked the line between the adults who love (and grew up on) the TV show, and still addressed the kids (7-12 years old) who they still want to shill merch to for the first time. I get the argument that it could've been edgier (seen in today's LA Times), but that would be neglecting what the Simpsons TV show has always been. It has moments on both sides. For every Barney Rehab joke or Millhouse's Dad divorce gags, Bart also called Moe's and asked for a "Amanda Huggenkiss." Plays both sides of the maturity line, which I always thought has been it's leg up on Family Guy. An appeal on seperate levels. I'd love to hear what other people think as it gets wide release, so feel free to comment during the weekend.
But either in a very nice stroke of humorous jab, or in a mean "I know you used to be fat" manner, "Lebron" Dangler sent me over this depiction of Homer, titled "Jensen Simpson." I look so serious.
I'll leave you with this.
The Craola Commission I teased yesterday.
Feel free to gaze at "Craolasaurus"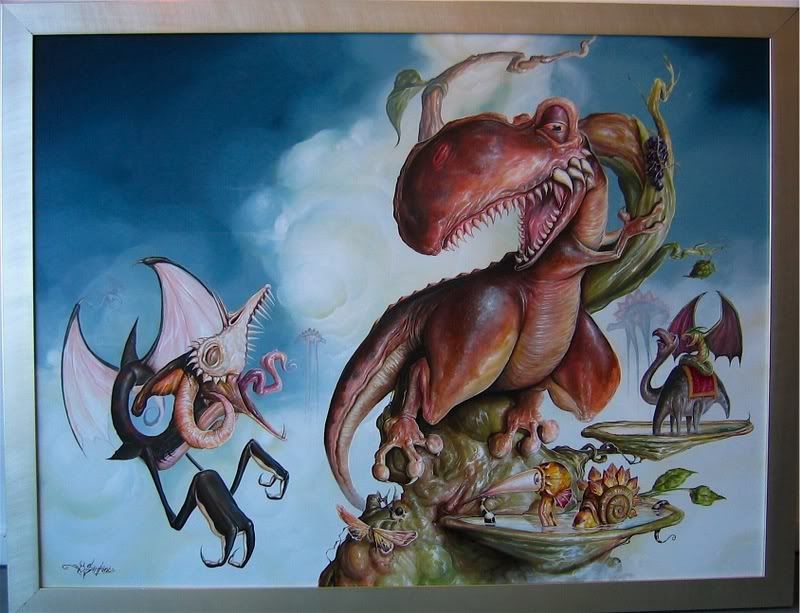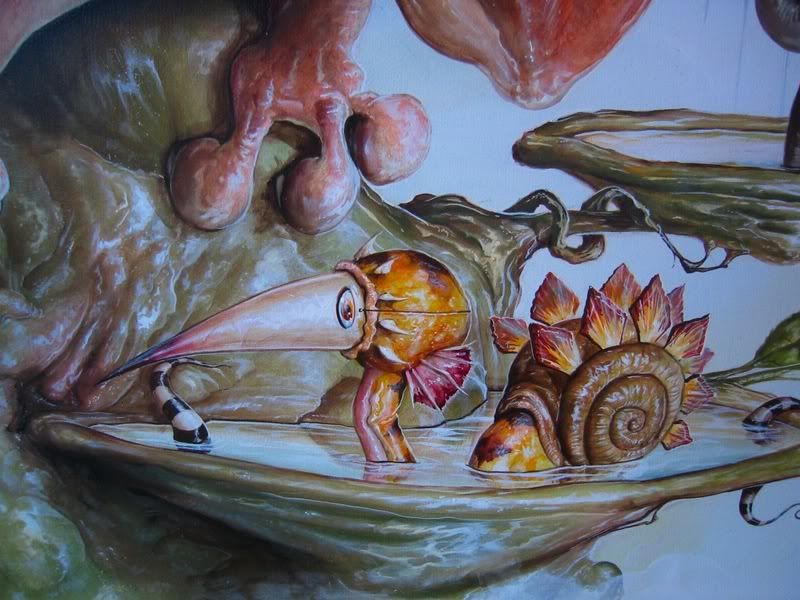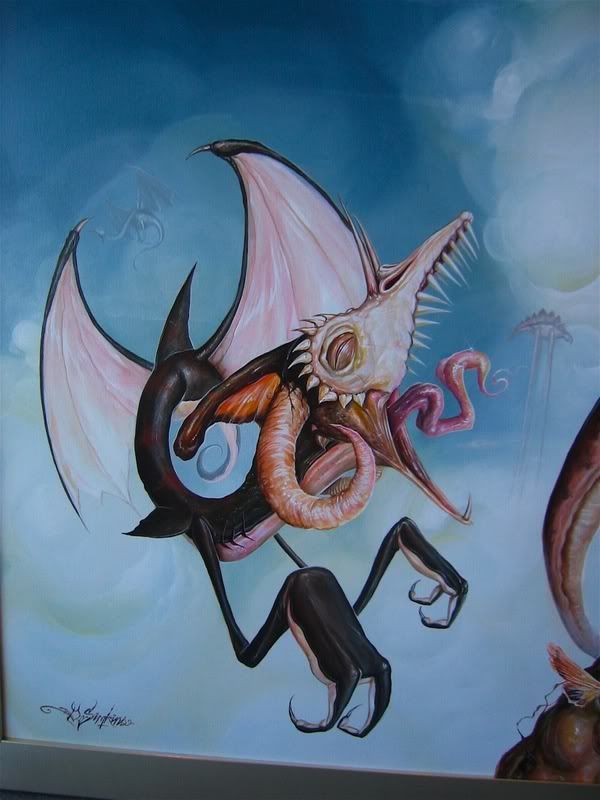 Yeah, goes without saying the buyer was happy.
See you in San Diego. I'll be the one having a panic attack asking for the exclusive Ativan colorway.
Jensen
G1988: LA