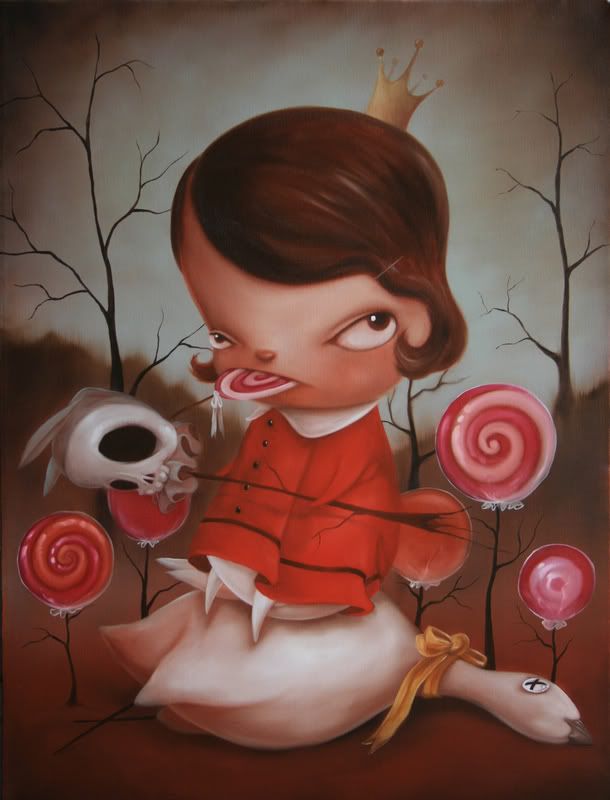 Kathie Olivas "Veruca Salt" acrylic on canvas (inspired by Willy Wonka)
So there's our first peak into the CRAZY 4 CULT show with Kathie Olivas and her Golden Goose conquering spoiled brat from the Gene Wilder Willy Wonka. And YES, they are ALL this good.
Speaking of CRAZY 4 CULT - on Saturday night, July 7th, at 7 PM on 97.1 Free FM Talk, Kevin Smith and Scott Mosier will be promoting the Cult exhibit on the Leo Quinones "Film Freak" show. Those in LA can tune in with their radios, while those who wanna listen on the web can tune into 971freefm.com, where there will also be a LIVE WEBCAST in order to see Kevin's shorts while he's talking. Make sure to tune in, as rarely do LA art shows get promoted on CBS radio stations. This will also be filmed by the REELZ channel for a later broadcast, so do your hair nice.
Jensen
G1988: LA