I've had some issues with my camera lately, so please excuse the photo heavy update today, but I gotta get you back in the groove here.
First up, we had the 2-day Kurt Halsey Frederiksen Meet & Greet last week, and it went really well. I know I called the Kurt fans "the word I must not speak again" once, but now I can call them "friendly." They really are the kindest art buyers around. Which works out, cause Kurt is a nice dude himself. My favorite fact about Kurt I realized this last week: He may depict some sensitive, girl oriented, emotional artwork - but dude is a SERIOUS football fan. Listening to him talk about vintage Cunningham (not THAT Philly Young Gun vintage Randall, but the Purple Monster Minnesota version) might be one of my favorite "I own an art gallery" moments. Anyway, so the events were fun and lots of Kurt fans (some even travelling from Texas) were ecstatic to meet him. Witness the strength of street knowledge: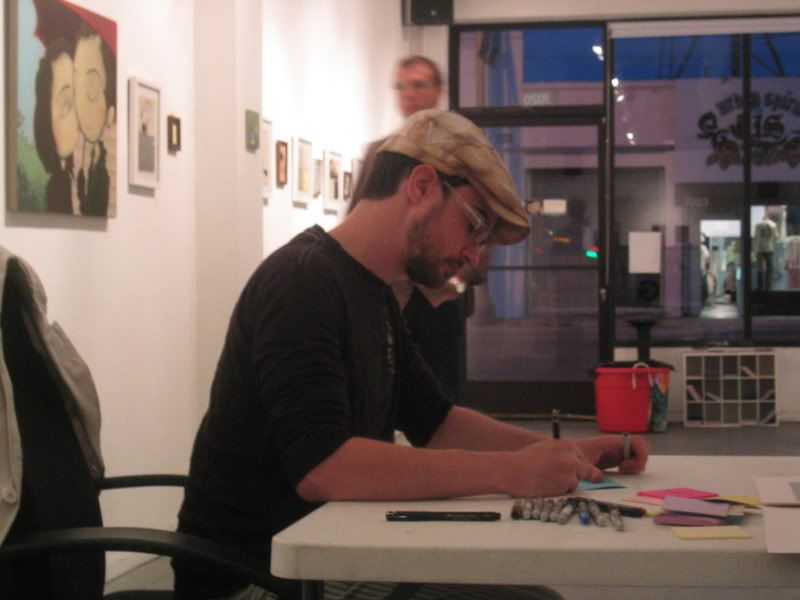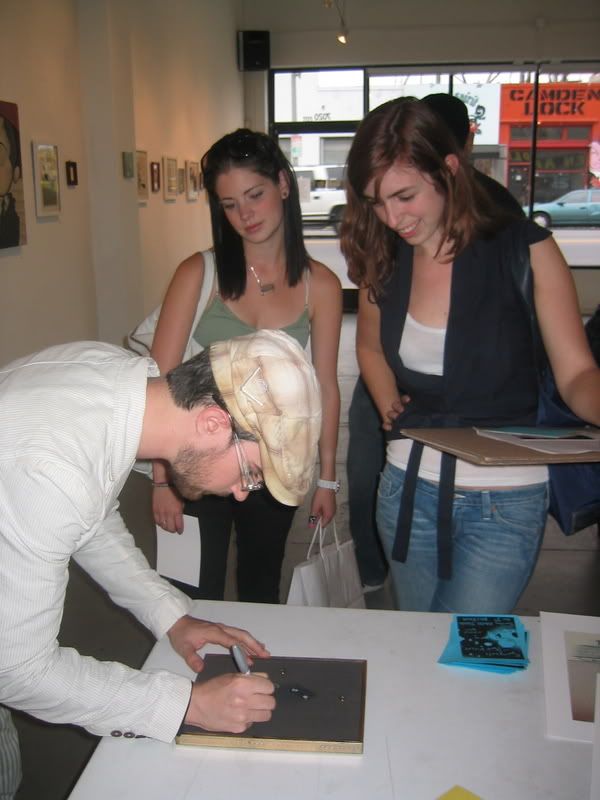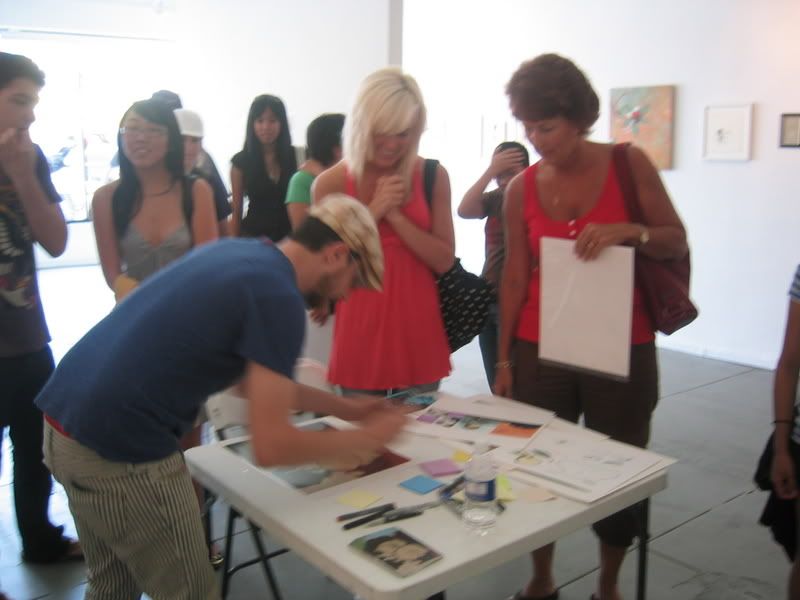 And trust me when I say, I can not forget the newest member of the Gallery 1988: LA family.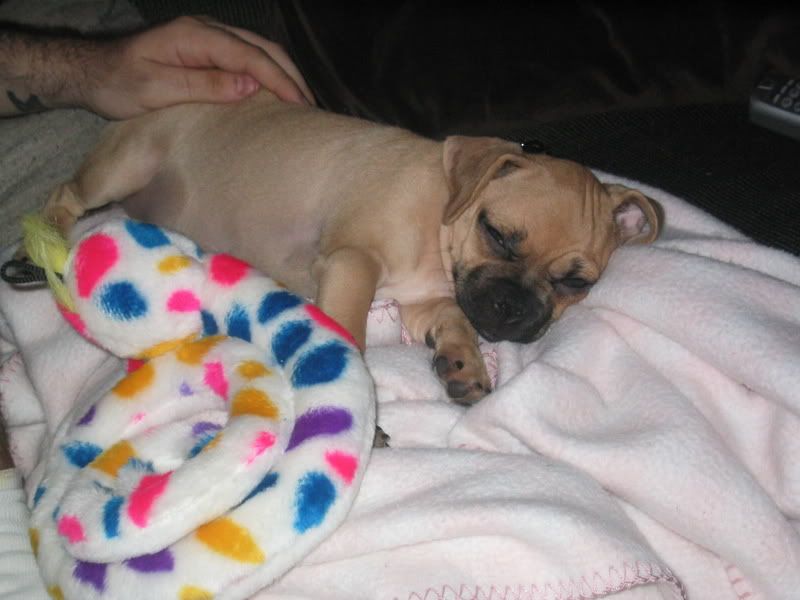 I got a dog. Yes, his name is Benjamin and he is a 4 month old Bugg (hybrid of a Boston Terrier and Pug) and he is totally freaking adorable. I know it's hard shoes to fill with Finnigan the Mini Pin moving to SF, but I think Ben (or Benny, but NOT Benjy) could do it. I dare you to not to smile. At least at this picture: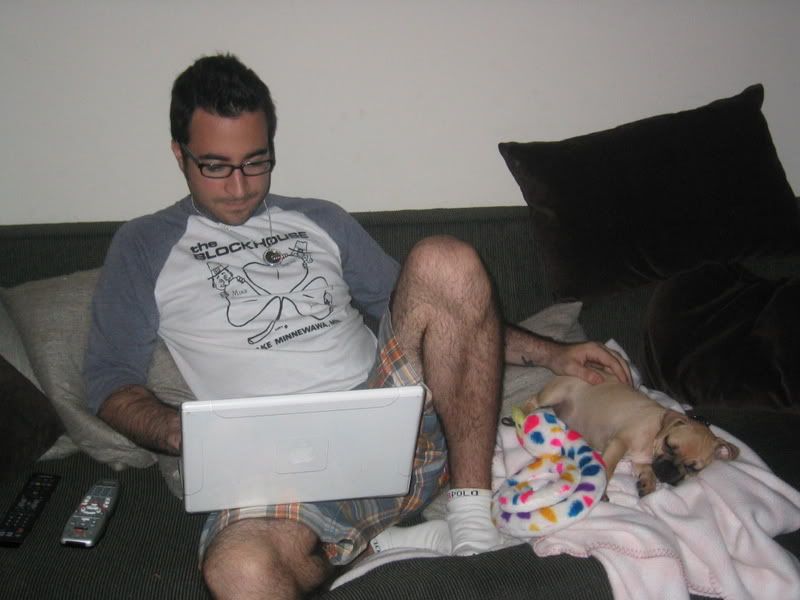 No, those are ACTUAL shorts, not my boxers. But YES, I am hairier than those werewolf kids that Maury Povich used to always have on his talk show. Anyway, he's a genius and we welcome him with open arms (and a bag for picking up his stinky poo) into the 1988 clan.
Jensen (and Ben)
G1988: LA