I dare you to tell me that at your job there's a place next door where they have Yo-Yo Championship After-Party BBQ's in our alley. There was a regional competition at a nearby park, and Golden Apple is where they ended up afterwards....to party. I believe it's sponsored by Duncan, the name you can trust in Yo-Yo's, mostly because it's the only name you know. Anyway, here's my visual report: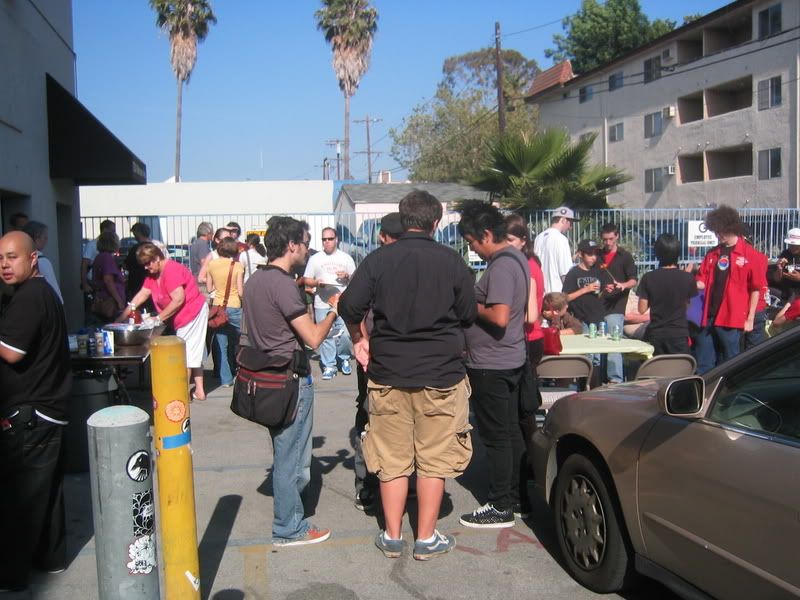 Here's Ryan from Golden Apple cooking cows.
The guy in the red shirt, with the Pepsi, is Jack. Met him at Comic Con last year, and he is one of the world's top Yo-Yo masters. He also can solve a Rubiks Cube in 90 seconds. He also is a good juggler. All very lonely skills. I can relate being an only child. You can catch him on the Ozzfest this year on the second stage right in between Atreyu and the toothless guy next to you yelling about how Sabbath rocks.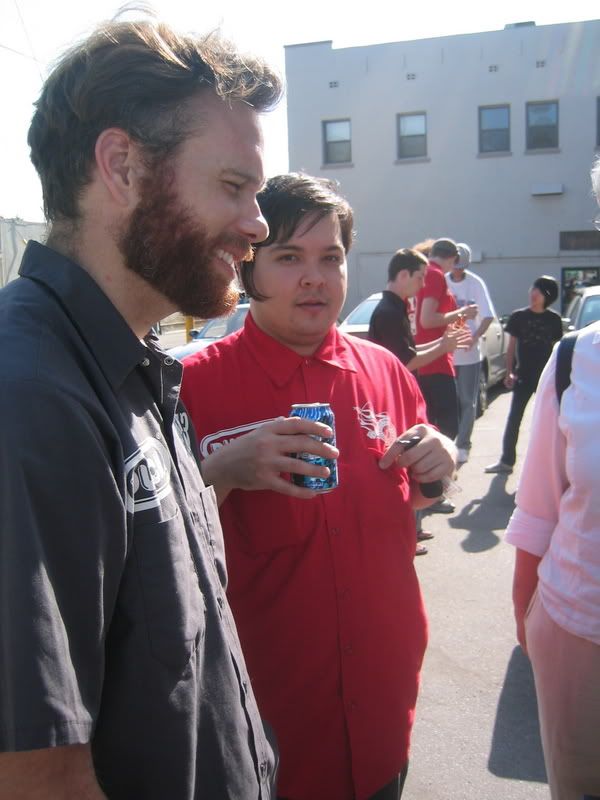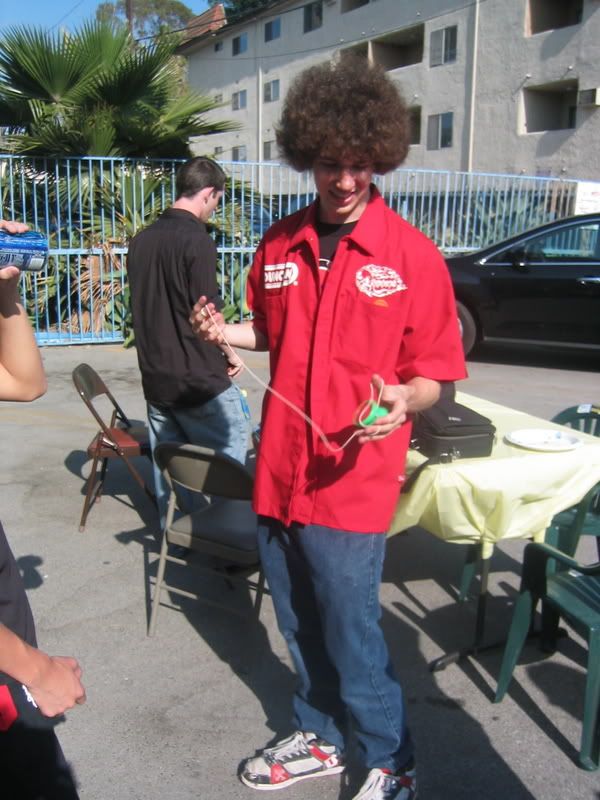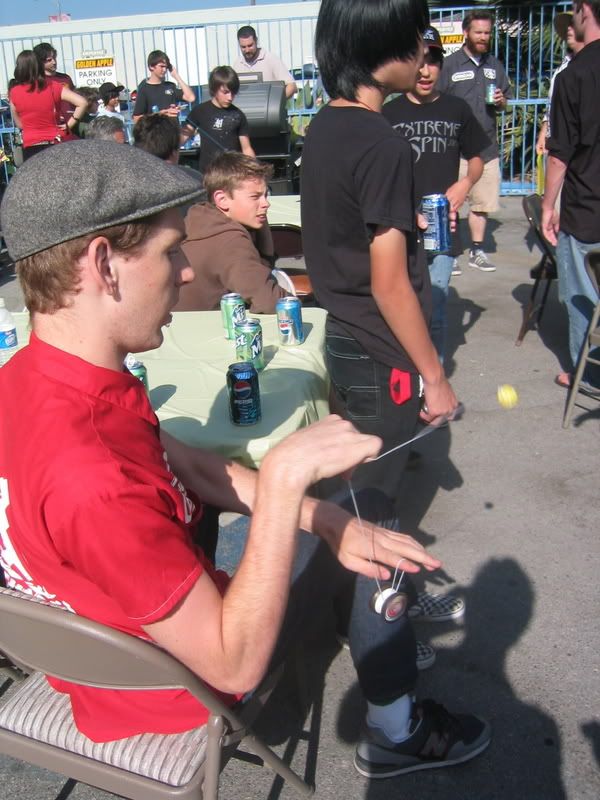 Then....they had what they called a "Knife Fight." I'm still not sure at all what this means, but I do know it's a contest between two people, who hold hands (like West Side Story battle scenes), then play with their own Yo-Yo's, until their opponent can Yo-Yo no more. Here are the bloody shots I took.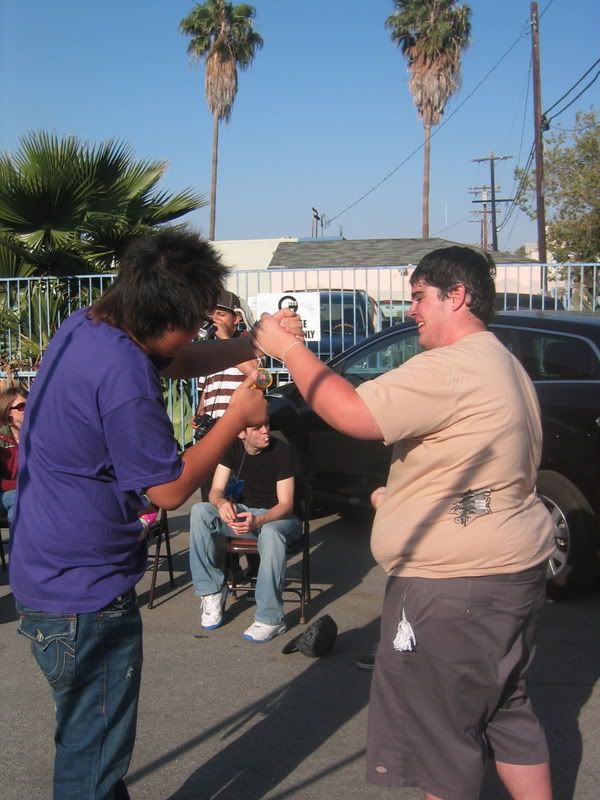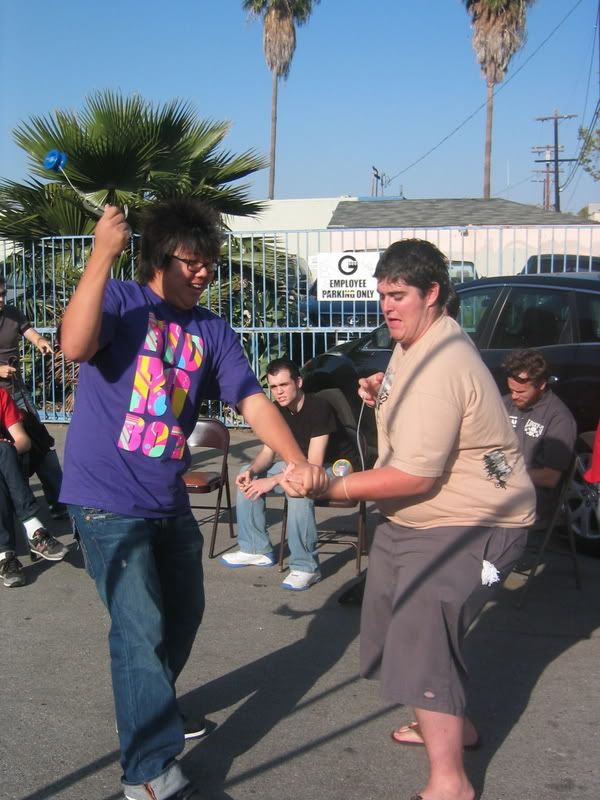 Anyway, the party was really fun and calm until one of the competitors passed out from OD'ing on Peyote. OK, that didn't happen, but it was jumping. TAKE THAT TRENDY FAIRFAX! We have block parties too!!!!!!
Jensen
G1988: LA