The Quiet Storm opening reception has come and gone - and it really was a fun and busy night. Not so much for me, as I could only make it to 9:15, nursing what might be the worst infection of my life. The last few days I've been confined to my bed - and it's become so bad - I was tested for Swine Flu yesterday. Good news is...I don't have it. Bad news, that doesn't make it go away. But here's a picture of Roland, Krista and Scott, who all attended the opening reception...
The show is really impressive. You can check it all out by
CLICKING HERE.
And with G1988: SF opening their Matt Dangler solo show tomorrow, the hits don't stop.
Speaking of...
Our next show at Gallery1988: LA is a special engagement solo show with SF artist Reuben Rude. I'm a huge Reuben fan and am excited to see what he's come up with to fill the LA gallery.
And in an announcement we'll explain more at a later date...during the Reuben Rude exhibition, spend some special time with artist Greg Simkins...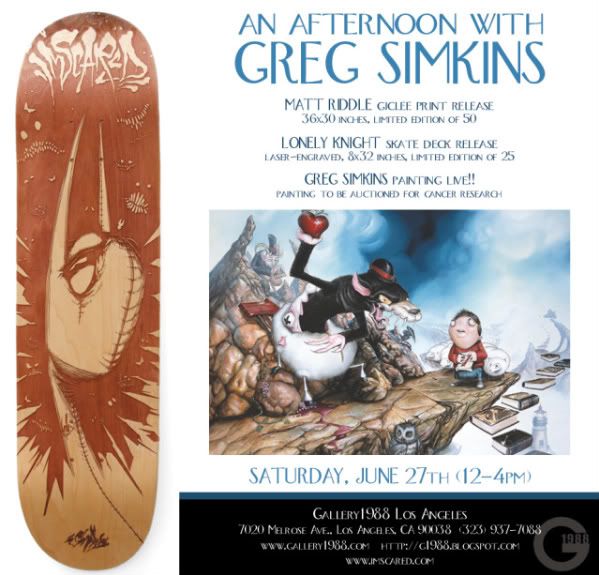 More on that later...
Jensen
G1988: LA