We all almost ready for Matt Dangler's new solo show in SF. I picked Matt up at the airport this afternoon and we went straight to the gallery to finish installing. I have some pics for you lucky blog readers...
"Moving On"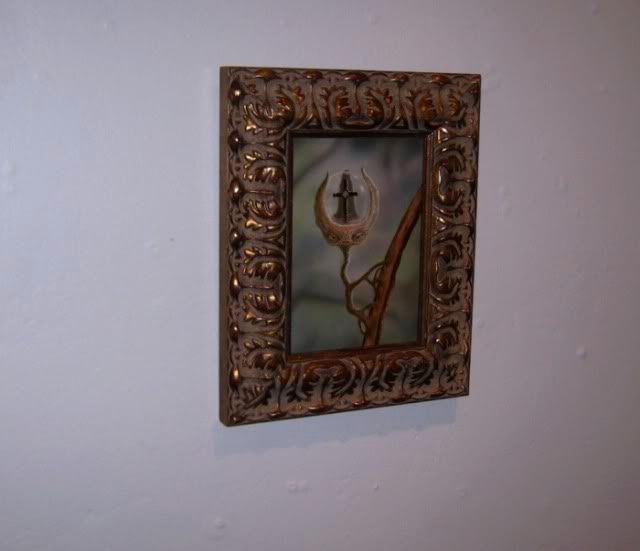 "There's No Place Like Om"
"Sniftor's Snowmate"
Detail from "The Oracle"
These pictures from my crappy little camera do not do these paintings justice. They are SO GOOD in person. The pics from the preview are much better, so stay tuned for that tomorrow.
Matt will also have one new print available of his new piece "Sentinels of Serenity," limited to 30 that will be released at the opening reception tomorrow night from 7-10PM. Be sure to make it out because there are only 30, so they'll sell out fast!
Matt Dangler, "Searching For Satori" May 29 - June 20th. Opening reception tomorrow night from 7-10PM.
Katie
G1988 SF