We had a busy day today setting up the new Roland Tamayo solo show...
Roland and his wife Joy drove all the way from LA to SF this morning at 8AM after only sleeping for 3 hours! Although they were both probably delirious from lack of sleep, they did an amazing job installing the show!
Meanwhile, Irma worked on the Progress Tree prints. You can see the proofs sitting behind her desk. They look awesome by the way!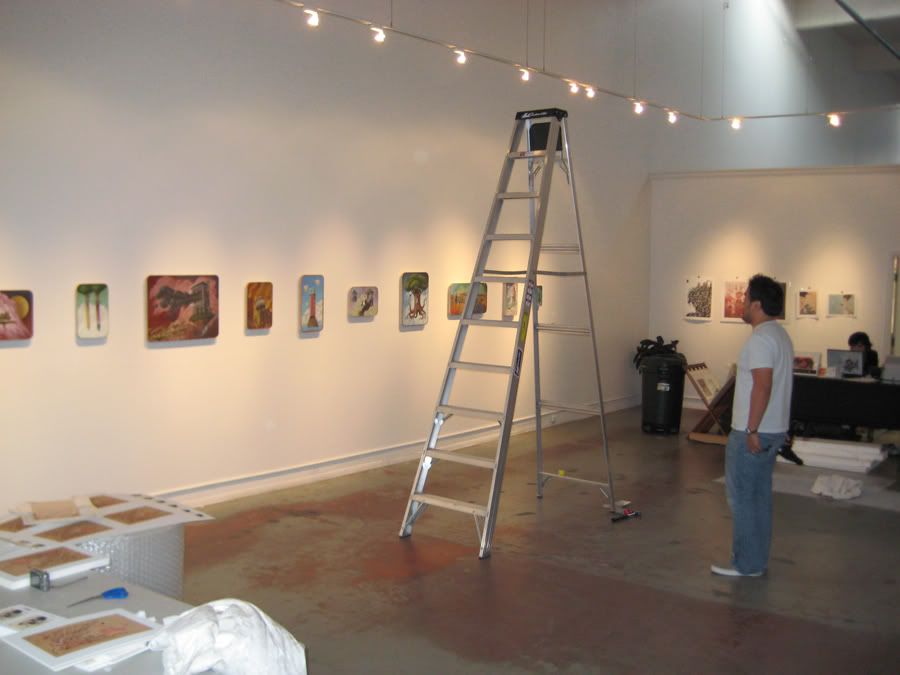 Roland seemed very happy with the end product. The show looks great.
This is his first solo show and Roland created 40 pieces! That's a huge show! We are so excited.
The artwork is now available for sale, so check it out
by CLICKING HERE!
And just so you know, all the drawings in this show are on wood panel. Awesome.
The show opens tomorrow night! Hope to see there!
Katie
G1988