We here at Gallery1988 are major Bill Murray fans, so much so that I have a cat with the same name. I feel like our parents had Peter Sellers, their parents had Buster Keaton, and we have Bill. An absolute eccentric genius who has inspired so much in our generation, he almost warrants a "OH MAN" every time you start rattling off the movies he's been in. That's why we decided to tribute Mr. Murray with our newest show, "Please Post Bills." Opening Nov. 3 at the Melrose gallery, next Thursday, this exhibit will feature 80 artists, all creating paintings, sculptures and prints influenced by the movies, TV appearances and iconic jokes of a comedic legend.
Our friends over at SlashFilm posted the first preview to "Please Post Bills," so we wanted to share the love over here at our blog.
Miranda Dressler reminds us what the best part of re-living Feb. 2nd over and over would be.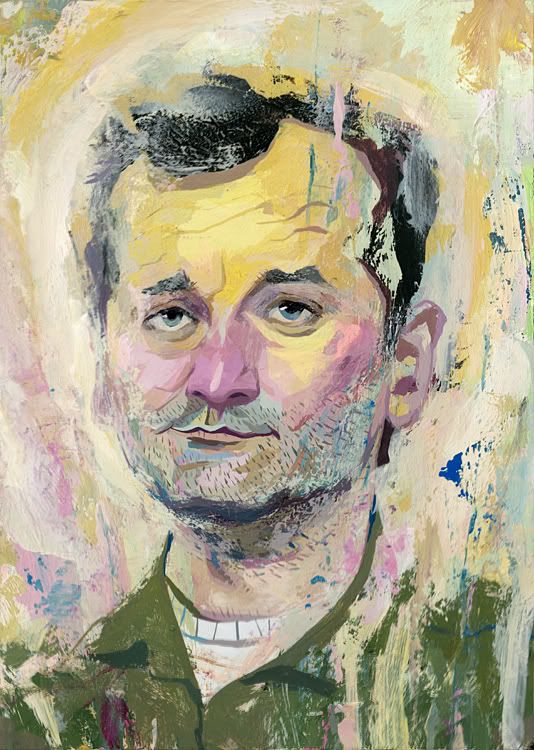 Rich Pellegrino earns his Stripes.
Kiersten Essenpreis take aim at one of the most iconic Bill Murray moments. I think he can hear you, Ray.
Jesse Riggle looks at the many layers of the classic funnyman.
Jeff Boyes, one of my personal favorite screenprint artists, reminds you of some of Bill's best roles.
Dave Perillo got you, babe.
Remember, this show opens next Thursday, Nov. 3rd from 7-10 PM here at Gallery1988 (Melrose). Celebrate a legend and see what he's inspired. The artists came, and saw, and kicked its ass.
Jensen
G1988 (Melrose)