The insanely impressive, funny and offensive new show from The Butcher Kings (Alex Pardee & Skinner) is now online for viewing and purchase!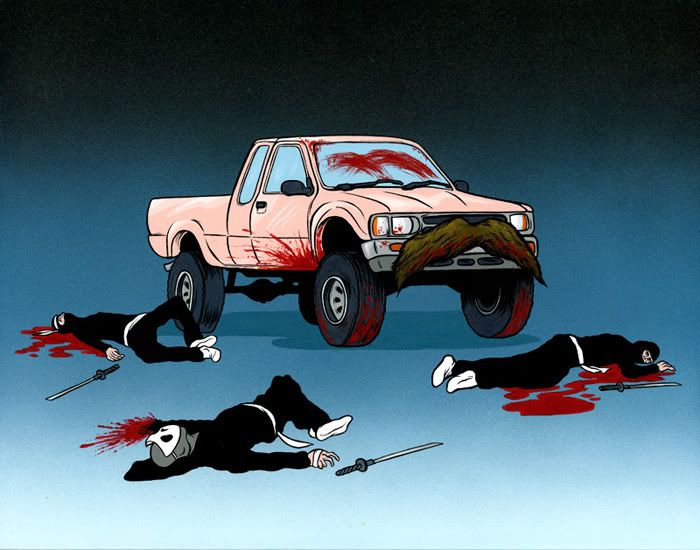 "Truck Norris" by Alex Pardee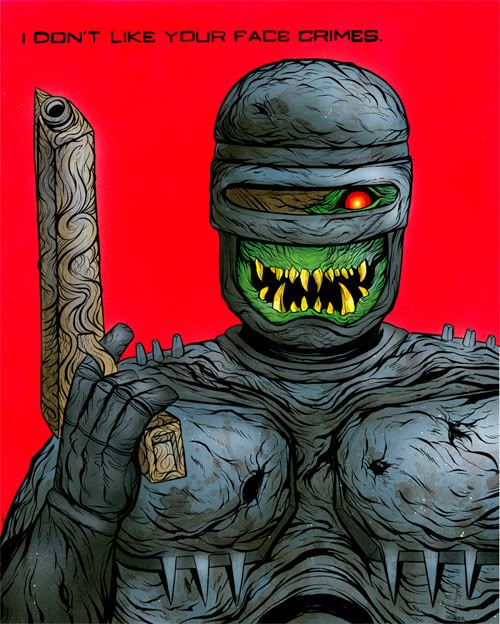 "Face Crimes" by Skinner
This show is still very graphic and offensive, and not suggested for children under 18. If you're that tall for this ride, then...
Sorry.
Jensen
G1988 (Melrose)