Thanks to everyone who stopped by the Venice gallery last night for the opening of Peter Gronquist's "The Evolution Will Be Fabulous." It is so insane and beautiful inside the gallery and now that the mystery has been lifted, we can show you what Pete has created.
The entire show is visible, and available for purchase, by clicking -
http://gronquistevolution.blogspot.com/
The entire show can be shipped safely and is stunning.
But check out our friend Jean's coverage over at NotCot by clicking the picture below:
Here's a tease of the NotCot article, as all these pictures were taken by them: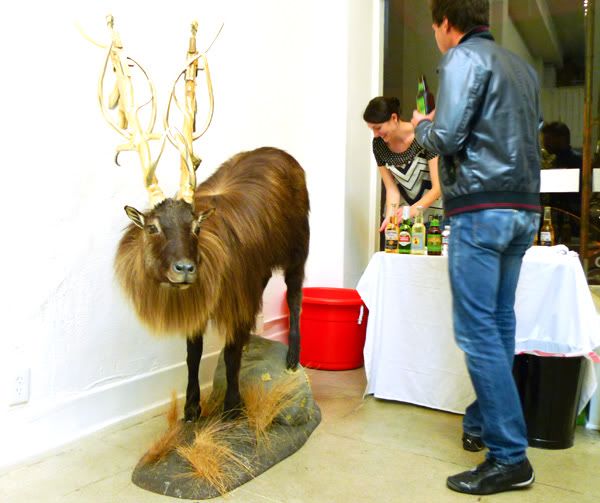 The show runs through November 4th at our Venice location, so please make sure and stop by. Seeing this in person is well worth it!
And at our Melrose location, the Butcher Kings are still up and running! Our friends over at Wired wrote up the show. Click the picture below to read it: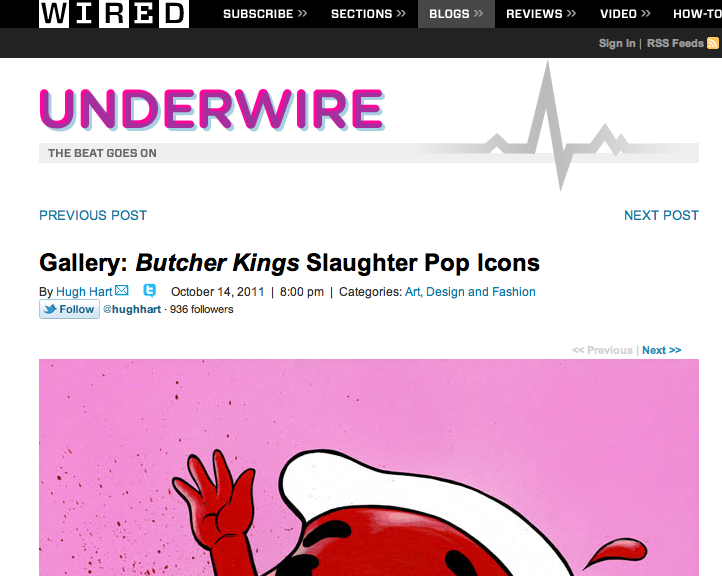 Stay tuned to the blog and our website to learn about a special Butcher King closing party, with prints being made available for the first time! More on that later, Mort.
Jensen
G1988