One of the most identifiable artists we've worked with, Peter Gronquist, is back in the gallery next week with his new solo show, "The Evolution Will Be Fabulous." Forever growing and evolving, we're always excited to see what Peter will do next, and his new show definitely does not disappoint!
Gronquist is probably most well know for his designer weapons, which we featured "The Revolution Will Be Fabulous" in 2008: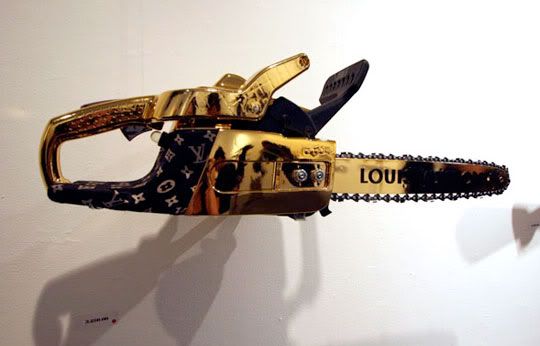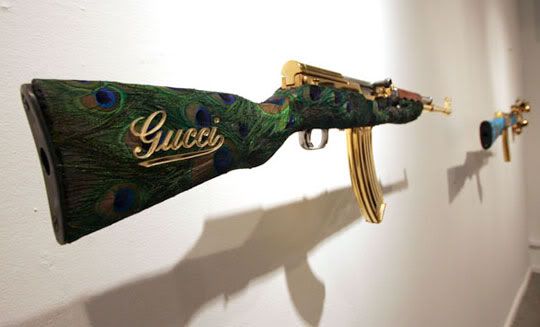 The show was widely covered in the press and even featured on Kanye West's blog, resulting in a hand-delivered cease and desist letter. The weapons, a favorite amongst buyers in the entertainment industry, can be see at the Hard Rock Hotel and Angels and Kings in Chicago and Los Angeles.
Since 2008, Peter has left the designer labels behind, and has merged the worlds of gold-plated weapons and taxidermy. We first saw an example of Peter's new style in 2009 at the Vivisect Playset in San Francisco:
Peter's new show, "The Evolution Will be Fabulous" features an entire show of embellished animal trophies, but even larger and more fabulous than any of his past work (check out the postcard image). BUT you'll have to wait for the show to open to see the new pieces, as we won't be previewing this show. It's going to be a surprise, so stay tuned!