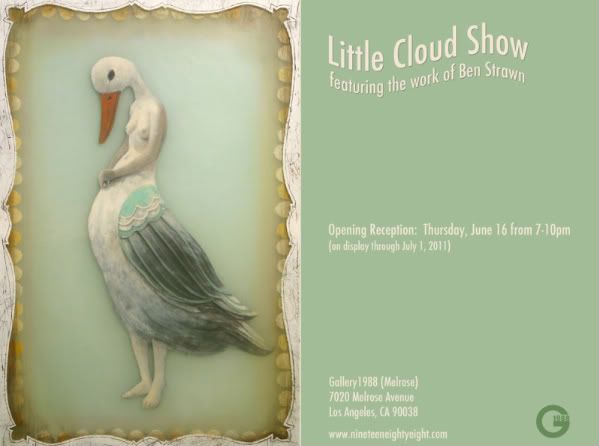 We are so excited to be ushering in "Little Cloud Show" featuring over 20 new pieces from Arkansas native Ben Strawn. Strawn has been a favorite in past G1988 group shows like "Crazy 4 Cult," "The LOST Art Show" and "Vivsect Playset," and now we're happy to bring a more focused show to our walls. The show opens Thursday night, June 16th, and showcases Strawn's signature style, which involves his technique of creating lightboxes for every piece. Seeing his work on the Internet just isn't enough, and anyone who has seen his art in person would agree. Ben, and his family, made the long drive to Los Angeles, so they will be joining us for the reception!
Here's a preview of what's to come from Ben...
Stay tuned to the blog for more peeks into "Little Cloud Show." For those who plan on visiting the gallery, we will also be displaying selected works from the recent Scribe show "Baggage & Freedome," so double the pleasure, double the fun. All the works will be on display through July 1.
Lastly, here's some more coverage of the Wet Hot American Summer anniversary at G1988 (VENICE).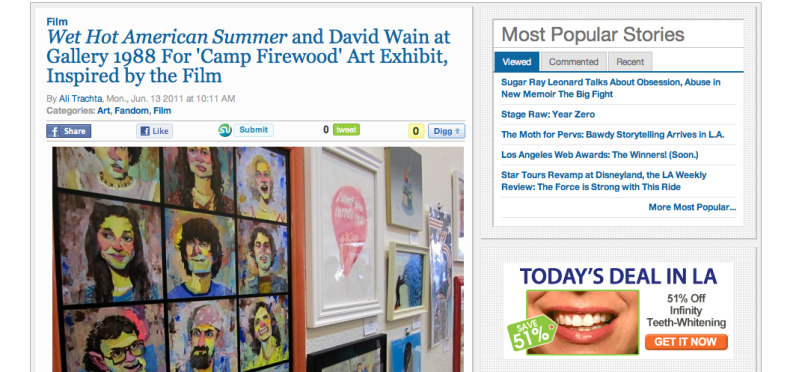 CLICK HERE
to read.
Jensen
G1988 (Melrose)