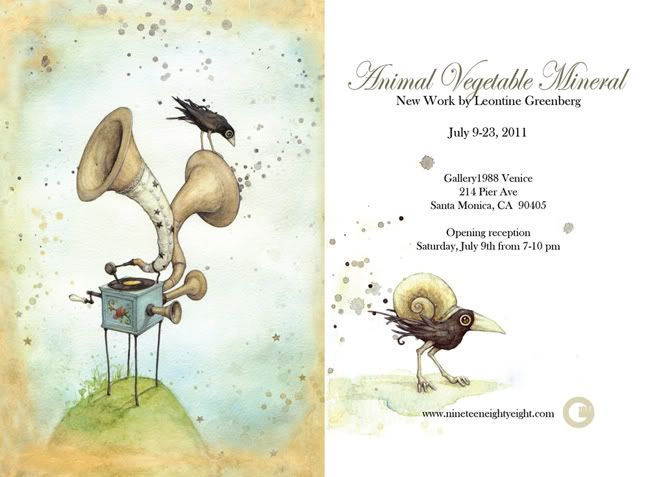 Amidst all the Crazy 4 Cult madness, we have another really important show opening at Gallery1988 Venice. One of our all-time gallery favorites, the lovely Leontine Greenberg, opens her new solo show on Saturday, July 9th!
Leontine has created 22 brand new pieces! She held an open studio in NY last week to preview the new work and got great response before she shipped them off to us in CA. Here are a few sneak peeks for our blog readers...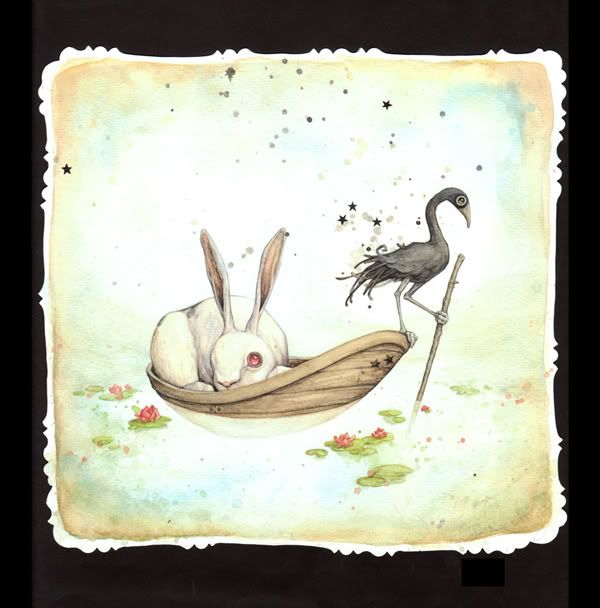 The Ferryman
You Must Pay the Rent!
I almost forgot to mention that Leontine is also in Crazy 4 Cult. And her piece is AMAZING...
Hello, Mr. Skeksis (The Dark Crystal)
So that means you lucky Leontine fans get to meet her on Friday at Crazy 4 Cult opening, Saturday at her solo show opening, AND Sunday at our Crazy 4 Cult book signing!! Gonna be a busy weekend...
Katie
G1988 Venice