Last night's Wet Hot American Summer 10th Anniversary Tribute Show was a DREAM COME TRUE. When we opened the gallery 7 years ago, Katie and I joked, that if we were still open in 2011 we'd have to have a show dedicated to our favorite movie, and we did! And to have David Wain, Ken Marino, Joe Lo Truglio, Peter Salett and producers of the movie, in the house, and to have actors who have BECOME MAJOR STARS SINCE THAT MOVIE, purchase pieces from other states? I MEAN, that happened.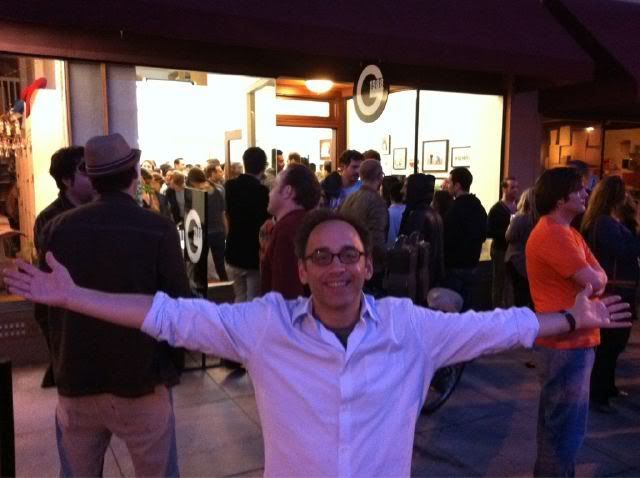 pic stolen from David Wain's Twitter (@DavidWain)
We'll have more pictures and videos soon from both our screening and the art show, but until then...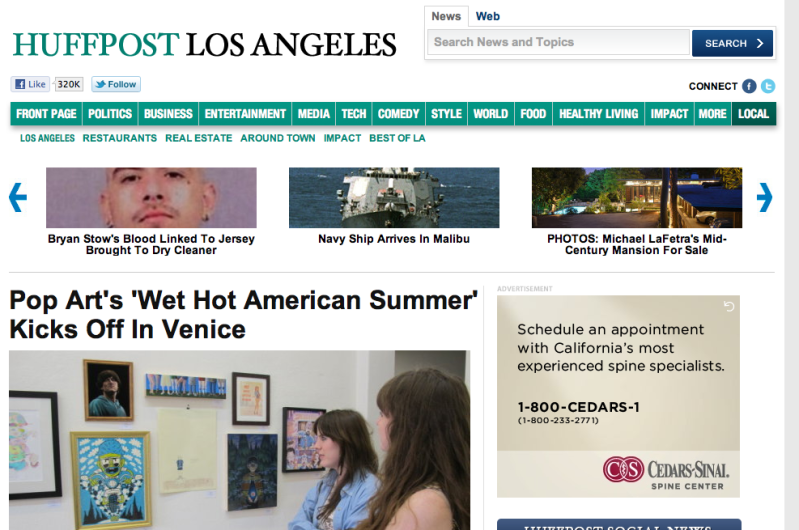 CLICK HERE
for Huffington Post coverage.
AND
CLICK HERE
to purchase and view prints from the show.
Jensen
G1988